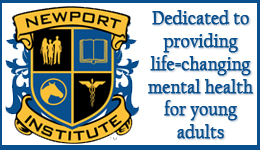 Symptoms of anxiety and depression have been skyrocketing in young adults since the beginning of the COVID-19 pandemic. Social isolation, anxiety about the future, economic stressors, and concerns about social injustice and inequity are among the biggest stressors for this demographic, according to a CDC survey released in June 2020. In addition, many young adults have had to return to their childhood home due to losing a job or not being able to find one, or because their college classes are now remote.
As a result, 62 percent of young adults reported anxiety disorder or depressive disorder symptoms, and 75 percent experienced at least one mental or behavioral health symptom. Most troubling of all, 1 in 4 young adults ages 18–24 are seriously considering suicide as a result of pandemic-related trauma and stress.
Skills for Resilience and Growth
To overcome these challenges, young adults who are struggling need treatment that helps them build resilience—the ability to bounce back from stressors and traumatic events. Natural resilience levels depend on multiple factors, including the quality of childhood bonding with parents, access to social support, genetics, etc. However, resilience can always be strengthened through the use of specific skills. In Newport's integrated treatment programs, young adults gain these tools through clinical therapy, experiential modalities, and life skills training.
Evidence-based approaches such as Cognitive Behavioral Therapy and Dialectical Behavioral Therapy provide skills for reframing unhelpful thinking patterns, regulating emotions, and tolerating distress.
Mindfulness practices, including yoga and meditation, activate the nervous system's "relaxation response," and cultivate the ability to observe one's own thoughts without reacting emotionally to them.
Experiential modalities, such as Adventure Therapy and creative arts therapies, build communication skills, self-confidence, and greater ease in self-expression.
Life skills training focuses on executive functioning, self-mastery, and self-esteem.
Together, these techniques provide a powerful toolkit for resilience, allowing young adults to thrive.
Self-Care for Resilience and Thriving
Retraining the brain toward thriving involves learning to recognize triggers and break habitual behavior patterns. For example, a young adult who experienced childhood trauma may be coping with the negative effects of that trauma by binge drinking or playing video games for hours. When that individual is able to identify their trauma triggers, they then have the option to choose a different way of navigating the feelings that come with those triggers.
In her book From Coping to Thriving, Hannah Braime defines coping strategies as "behaviors we use to relieve a sense of pain or discomfort in the short term but don't serve our well-being in the long run." In stressful situations, she recommends asking yourself a series of questions to evaluate whether an activity you're drawn toward is a coping strategy or self-care, including the following questions:
What need am I trying to meet with this activity?
Will I regret it afterwards?
What is the true intention behind this activity?
Am I looking to escape what's currently happening in my life, or am I looking to process it?
Do I want to engage with this particular activity to numb my emotions and get rid of my discomfort, or do I want to take care of the need underneath?
Such questions help young adults understand themselves better and create new, healthier ways of nourishing body, mind, and spirit.
For more information on this topic or techniques, visit www.newportinstitute.com