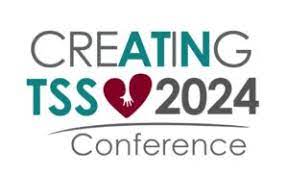 The Attachment Trauma Network is excited to officially announce the line-up of keynote speakers for our 7th Annual Creating Trauma-Sensitive Schools Conference in February 2024.
Dr. Ross Greene will kick us off on Monday, followed by Dr. Lori Desautels on Tuesday. At our virtual conference, Dr. Stuart Shanker and Dr. Susan Hopkins will be our keynote on Thursday. Finishing the conference will be Dr. Nadine Burke Harris on Friday. This is a phenomenal line-up that you do not want to miss!
Continuing Education Credits are awarded on a session-by-session basis, with full attendance required for the sessions attended. The program offers a total of 33.00 contact hours, sponsored by the Attachment & Trauma Network, Inc. and the Institute for Continuing Education.
Academy Day:

Feb 18, 2024 – Pre Conference, Hilton Anatole, Dallas


An opportunity to explore specific trauma-informed concepts and strategies on a deeper level and discover how to apply them in your school or organization. Welcome to ATN's PreCon for #TSS2024ATN!
In-Person Conference:

Feb 19-20, 2024 – Hilton Anatole, Dallas

Virtual Conference:

Feb 22-23, 2024 – online
For more information on the conference, visit https://www.attachmenttraumanetwork.org/conference/.
Click HERE to register.
Attachment & Trauma Network, Inc.
Westminster, MA
heart@attachtrauma.org
Since 1995, ATN has sought to improve the lives of children impacted by early childhood trauma, abuse and neglect, and prenatal exposures in their families, schools, and communities. For additional information, visit www.attachmenttraumanetwork.org/.