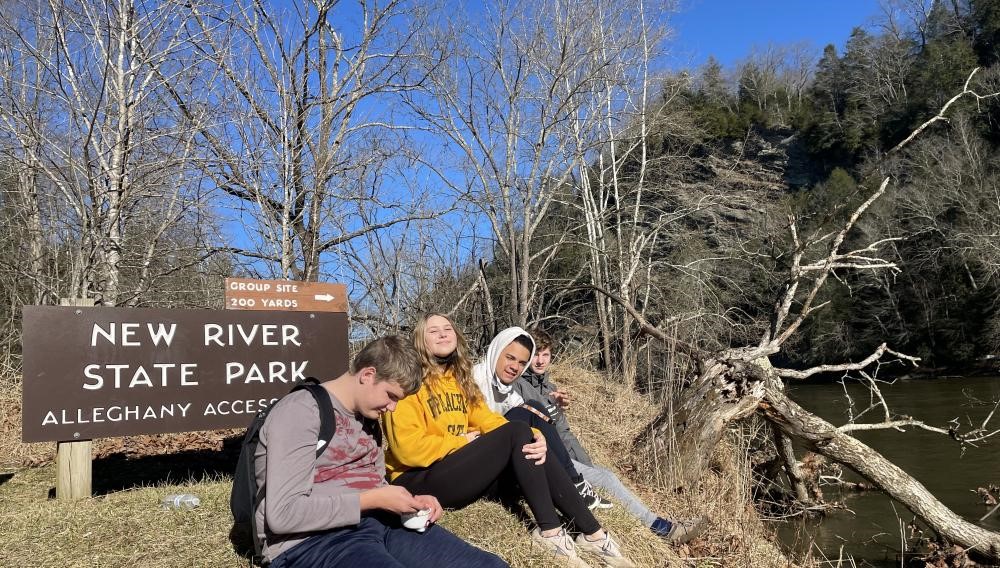 Taking a summer class is a great way to start your year off right while having more fun! Our new Experiential Ecology course is packed with hands-on learning. You'll earn a full science elective credit and enjoy immersive lessons like:
The New River Ecosystem
Canoe trip along the New River in North Carolina
Canoe 5-10 miles each day through a section of river with gentle rapids and boulder fields, easy to navigate for novice paddlers. Lots of fishing opportunities along the way.
Appalachian Ecosystem
Backpacking in Mount Rogers National Recreation Area and the Appalachian Trail
Backpack 5-10 miles each day on this multi-day trip, hiking Whitetop and Mount Rogers – the two highest peaks in Virginia – and Grayson Highlands, with wild ponies and panoramic views above the tree line.
For both trips we'll carry all of our gear and food, camp at primitive sites, cook our meals, and conduct fieldwork in Ecology as we go.
Experience a new kind of learning this summer – join us for adventure!
Join Us for Summer Session 2022
June 26 – July 23
Questions?
admission@oak-hill.net
(276) 579-2619 (phone)
(276) 768-0069 (text)