The Field Guides are at the top of the totem pole of importance at Passages Alaska as they are with the students more than anybody else. This may be the reason that PA has some of the best and that includes our female guides. Meet the incredible female field guides of Passages Alaska. They have amazing backgrounds, but that's only a piece of their stories. Eva and Elli are extremely valuable members of the PA team. Their presence, professionalism and enthusiasm of working with students has a large effect on the growth and progress of every group.
Eva Christensen
Lead Guide
"As a woman in wilderness there is nothing more empowering than believing in yourself and having a team that also believes in you. Passages has provided me with the foundation for growth, self reliance, confidence, and compassion. Days in the field are both exhilarating and exhausting in the best possible way. My heart holds so much gratitude for Passages Alaska, Sean Tomkinson, our beautiful students, talented coworkers, and all those who work tirelessly behind the scenes to make this ship run! "
Eva came to wilderness therapy in 2020 with a degree in psychology and nutrition. She is a Yoga instructor and Reiki practitioner. Eva proved herself to be a natural talent in the woods, on the water, and while working with the staff and students alike. In addition to her guide and people skills she prepares some of the best trail food on the planet. After paddling over 600 miles, exploring our operating area and and learning the guide craft for two seasons she has moved into a lead guide position for 2022
Elizabeth "Elli" Flagg
Field Guide
"Coming to Alaska to work for Passages Alaska has provided me with a purpose, a family and a home. Nature has always been a place of peace for me and I am so grateful to be given the opportunity to share that love with others. There truly is no better location for this program. When you are stopping for lunch after a challenging yet rewarding canoe, there is nothing better than whales having lunch right next to you. I was in awe my first day here and I continue to be in awe, not just of the natural beauty but of the kindness of those who are in this company. As a woman I look for compassion and validation in my workplace and passages Alaska has exceeded my expectations. Thank you Alaska."
Elli joined the Passages Alaska team in 2021 after graduating from Clemson University. She has a bachelors degree in Parks, Recreation & Tourism Management with a minor in Psychology. Her enthusiasm is immediately engaging. She has a wonderful combination of fun loving excitement and solid common sense. She has shown a talent for connecting with a wide range of students. Elli is poised to move into a head guide position this year.





---


IECA:
Come Visit with Sean Tomkinson





---
---

May still has a few openings for touring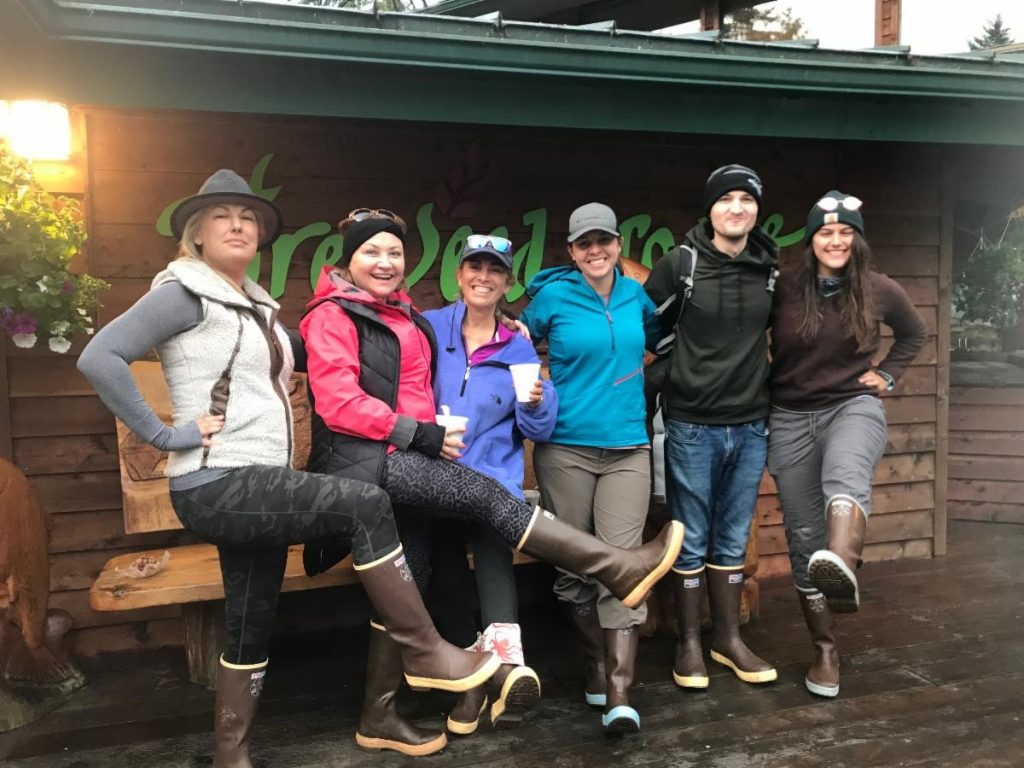 ---


Passages Alaska is a unique wilderness program in Southeast Alaska serving adolescent males and young adults aged 18-28 in gender specific groups. As participants come into the Alaskan Wilderness the coastal waters offer a fresh perspective and a new path. Hands-on therapeutic interventions include paddling, whale watching, fishing, primitive skill building and service to others. Extensive therapy and coaching is built in for those with anxiety, depression, ADHD, and failure to thrive.
Skookum House is an adventure high school with educational support designed to keep students engaged, active, and progressing toward graduation. Skookum House is for high school boys who have not been able to thrive at home or in a virtual school environment. Students may choose to use their home high school platform or another virtual platform. While living at SH, students will benefit from a more normalized social life, participate in outdoor Alaskan adventures while learning unique, confidence-building skills, and gain a respect for serving others.
Sean Tomkinson, LCSW
sean@passagesalaska.com
907-821-8092