Adolescent Substance Abuse Rehab
Fort Worth, TX
817.767.1866
Info@ClearforkAcademy.com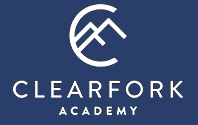 Clearfork Academy is a Christ-centered recovery community that serves adolescent boys between 13-18 years old who are entangled in the physical, mental, social and spiritual bonds of chemical dependency. They offer a structured and therapeutic environment where teen boys experience freedom from addiction.
Austin Davis, Founder and CEO of Clearfork Academy, originally came from the Saginaw, Eagle Mountain area. He earned a Bachelor of Science in Pastoral Ministry from Lee University in Cleveland, TN and a Master of Arts in Counseling from The Church of God Theological Seminary then went on to become a Licensed Professional Counselor-Supervisor in the State of Texas. Clearfork staff also includes an LMSW and several primary counselors, and an aftercare team.
The underlying factor in all treatment at Clearfork is a belief in the power of Christ as a force for healing and positive change, although they work hard to make every teen who seeks help feel welcome and valued regardless of their faith. From personalized individual therapy to support for groups and families, Clearfork Academy utilizes licensed practitioners who specialize in teen substance abuse and addiction. For teens who may be seeking early-stage assistance, they also offer a customizable outpatient program with an option to transition into residential treatment if needed. At the same time, they encourage teens to enjoy the process of becoming responsible young adults through experiential therapy that includes rope courses, art and music therapy, and adventures throughout the scenic Texas countryside. Their clients also enjoy regular family visits on weekends and a strong sense of community throughout their stay at Clearfork Academy.

For More Information: https://clearforkacademy.com