888-762-5973
admissions@prnforfamilies.com
www.prnforfamilies.com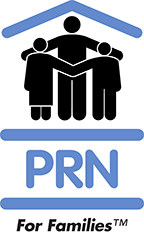 In December 2019, PRN for Families will celebrate sixteen years of outreach and wraparound support services to families across the nation.

Some important milestones:
Founded in December 2003 by Charles Elias due to the overwhelming need for step down and continuity of support services.
Provided services in over thirty-two states and three continents including Europe, North and South America.
In Summer 2015, PRN joined forces with Outward Bound to provide continuing support services to all students completing the Intercept program.
In July 2017, PRN became the first wraparound program to become accredited by the Joint Commission (JCAHO).
In April 2019, PRN acquired its first contract with the Division of Youth Services in Colorado to reintegrate institutionalized youth back into their respective community.
Looking forward to 2020, PRN is on schedule to open a day treatment facility for children, adolescents and young adults based at our Colorado Headquarters in Lakewood, Colorado. Plans are also underway to establish the PRN foundation to support families with limited resources. Ultimately our goal is to serve a more diverse client population.
It was so good to reconnect with many of you at the recent IECA conference in Atlanta, and for those of you I missed, I hope to reconnect soon. If not beforehand, I hope to see you at NATSAP in Palm Springs, California.
Just to quash a few myths, I am back at the helm after spending some time launching a new wilderness program for Jewish young adults in Colorado. And yes, alas, it is true there are no PRN calendars for 2020. Thank you for your overwhelming support of our calendars! Yes they are big, but apparently well utilized by our community partners. More on this later…!
Our mission at PRN is to empower family members with the tools, resources and support they need to stay together. Our goal is to prevent unnecessary out-of-home placement by strengthening families and teaching them the skills they need to safely live together.
From the PRN family to all of your families, wishing you a happy and safe holiday season.
Best Wishes,
Charles Elias & the PRN team