A group of Pacific Quest young adult students recently had the opportunity to explore Hawaii Volcanoes National Park. This particular national park protects some of the most unique geological, biological, and cultural landscapes in the world, and lucky for us, it's not too far from PQ!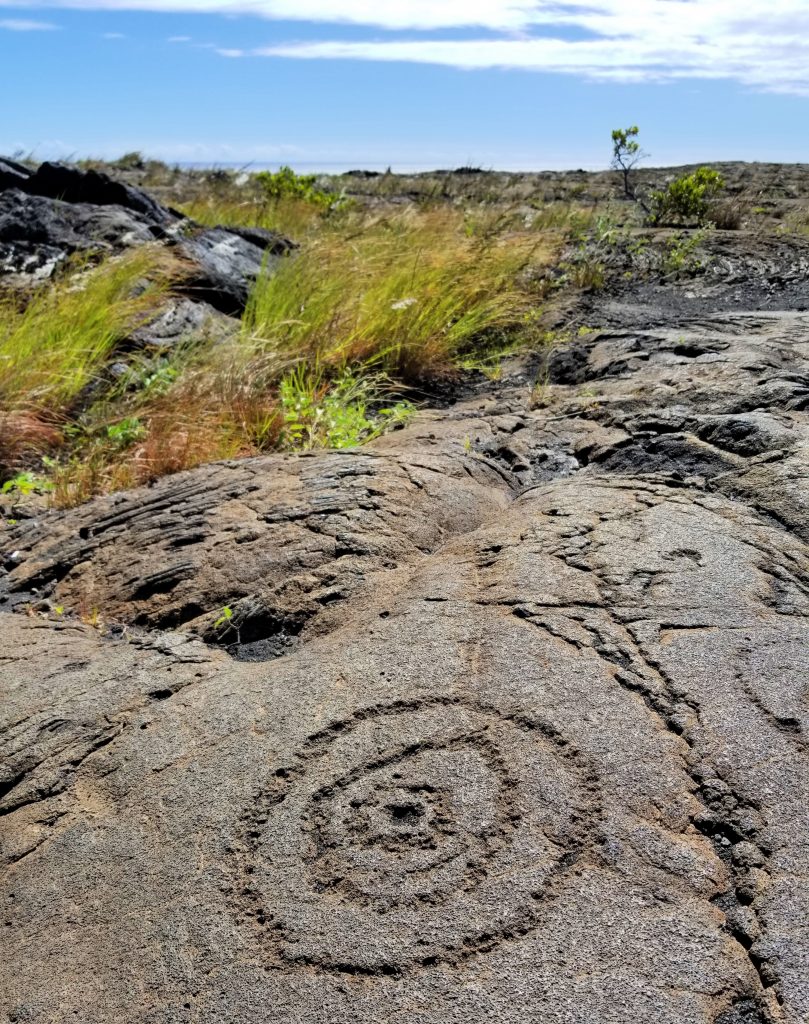 The students were excited to take in beautiful panoramic views of the inactive caldera, the vast lava rock fields, and the stunning Holei Sea Arch. The arch is about 90 feet high and was cut into the cliff of an ancient lava flow that took place about 550 years ago. The group took a moment to take in the beauty of this special formation. While admiring the ocean and natural elements, the students shared what they were grateful for before having lunch.
After lunch, the group drove up to the Pu'u Loa Petroglyphs trailhead for a hike. While preparing for the hike, students were encouraged to think about the days they spent with their parents and what came to mind from the experience. The young adults toured through the powerful land where they were able to see ceremonial carvings. Afterward, the team debriefed, and ancestry and appreciation for previous generations were a common theme. On the way back to campus, the group sang songs, laughed, and shared stories. Everyone expressed gratitude for the special day at the national park and were ready for a good night's sleep!