By: Emily Fernandes, MSW
Executive Director, Co-Founder | Open Sky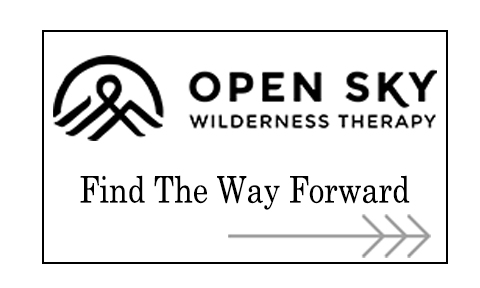 Many of you are aware that wilderness therapy has seen a significant contraction over the past many months. After feeling the extended effect of these market trends, we have been pressed to make difficult decisions to preserve Open Sky's health and future. This has meant restructuring to be a program of the more intimate size we were many years ago.

In re-sizing for this new era, we have streamlined and combined leadership positions wherever possible while also giving preference to team members with clinical and field experience, those who live regionally and locally in Durango, and those who have filled key roles in multiple departments over time.

Our hearts have been heavy to say goodbye to people across the organization, including three wonderful external-facing people with whom you have likely worked: Tere Snodgrass and Shahara Davis in admissions, and Liz Lucarelli, who supported the launch of our early adolescent program. Words cannot convey our gratitude for the ways these talented individuals have contributed as cornerstones of our team, close friends and colleagues, and supporters of Open Sky families and referring professionals. We thank them from the bottom of our hearts and wish them great things in the future ahead.

Returning to head the admissions team is owner and co-founder Danny Frazer, Admissions and Senior Program Director. Please reach Danny at 970-829-5553 or danny@openskywilderness.com. Ben Allen remains on the team as Admissions and Outreach Director, and Shannon Weaver continues to support as Clinical Outreach Director. We will share more information in forthcoming communications, including introductions to two longstanding members of our local Family Services team, who will add admissions support to their service-delivery work with families.

As mentioned above, our focus remains on the heart of Open Sky's clinical, field, and family program experience. No changes have been made to our programming or team of amazing clinical therapists.

While far from easy, we are confident that making the difficult decisions required to restructure and resize the organization will support a strong and healthy Open Sky into the future.
Thank you for your invaluable role in translating the value of Open Sky to people who can benefit from the unique service offered by our team. Your support means more than you can know, and we are truly grateful.
For more information, visit openskywilderness.com.