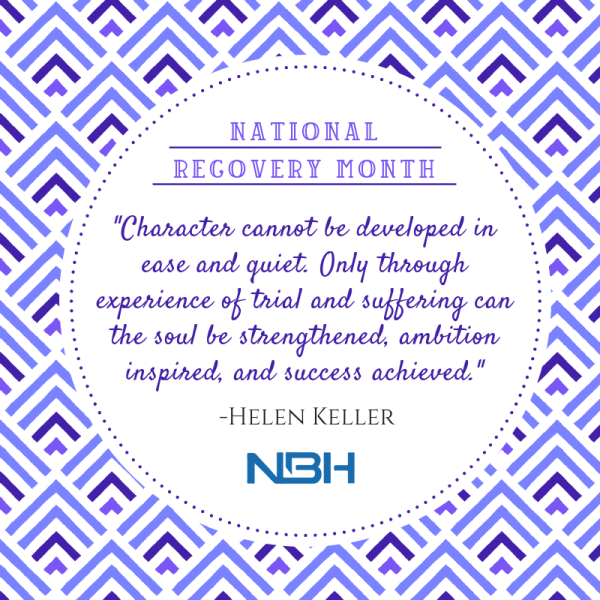 Every September, NBH commemorates Recovery Month to help increase awareness and understanding of mental and substance use disorders and celebrate people in recovery. The theme this year is Join the Voices for Recovery: Together We are Stronger.
Recovery Month promotes the benefits of prevention, treatment and a message that recovery is possible. NBH is helping to spread the positive message that behavioral health is essential to overall health, treatment is effective and people do recover.
This Recovery Month, get involved and make a difference in your community. Join our national network of support for behavioral health and treatment professionals. NBH can assign a dedicated Client Care Specialist to make it easy for you to coordinate client care.
Niznik Behavioral Health is a national provider of behavioral health services for adolescents and adults with Joint Commission accredited facilities specializing in a full continuum of care including safe and comfortable medical detox programs, residential treatment, partial hospitalization programs (PHP), intensive outpatient programs (IOP) and outpatient (OP) services, as well as assistance with aftercare through our Alumni programs.
For more information on Recovery Month, visit https://www.niznikhealth.com/post/national-recovery-month-celebrations-in-new-jersey, or contact Niznik Behavioral Health at 888-789-7149.