Legacy Outdoor Adventures and Juniper Canyon are offering a four-day adventure-based Women's Retreat!
Derek and Kim have designed this trip with the understanding that acquiring wisdom from life's experience and trials is most effective when we create intentional spaces for reflection. This trip is designed to create that space and reveal, synthesize and express the lessons gifted to us by our individual life experiences.
Combining the power of wilderness with relationships, the women on this trip will find a supportive environment for healing, growth, and empowerment.
Women on this trip will also find that the reflective experience is a powerful opportunity to set intentions for future life experiences and goals, confirming the words of American philosopher, psychologist John Dewey: "We do not learn from experience … we learn from reflecting on experience."
Join us and renew and revitalize your heart and soul!
Quotes: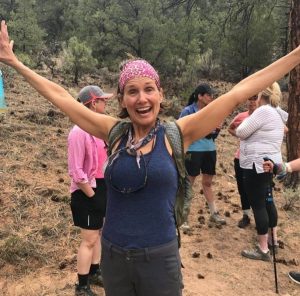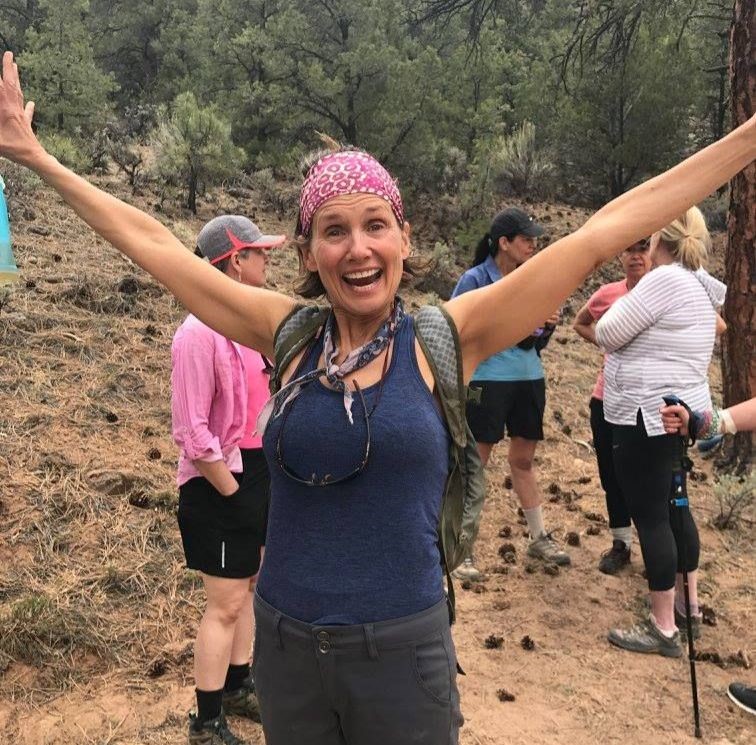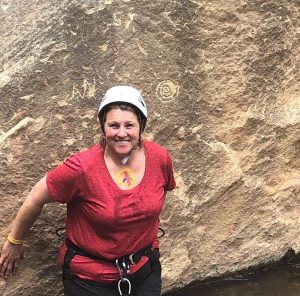 Adventure Retreat Preparation
An adventure retreat can be a life-changing experience and preparing for the retreat can help to make the experience the best it can be for you. Once participants are confirmed we will schedule a conference call to set intentions and begin the preparations for the trip.
What's Included in the Retreat?
1 night stay in at the beautiful Red River Lodge at the entrance to Capitol Reef National Park.
4 days and 3 nights camping under stars at international dark sky park
All backcountry meals
Individual coaching and personalized work around your intentions
Facilitated groups and reflective exercises
Wilderness immersion
Adventure activities
*All group gear provided. Individual gear lists and planning support offered.
*This is a wilderness-based adventure. No electricity, cell service or indoor plumbing. Be prepared for beautiful moderate hikes.
Dates
April 23-27, 2019
Pricing
Individual: $1,700
*Early Bird: $1,300
*Ends March 21st
Maximum
12 participants
Professional Guides
Derek Daley, SUDC
Derek is a co-founder of Legacy Outdoor Adventures and Juniper Canyon and is a seasoned professional in the field, with 18 years of experience in the Outdoor Behavioral Healthcare industry. Derek was the recipient of the 2017 Utah Community Service award for his nonprofit work. Derek presents nationally at Universities and conferences in an effort to raise awareness about the power of wilderness and to address the root causes of abuse and trauma. Derek began his career in the therapy industry facilitating personal growth experiences as a guide in the mountains and deserts of southern Utah. Over the next decade, Derek compiled over 1,000 nights in the field teaching, mentoring and supervising the facilitation of change.
"Working with individuals to create powerful and sustainable life transformations is my passion. Over the years I have witnessed the influencing power of nature many times and I want to share that power with the women on this trip" -Derek
Kim Mlinarik LMHC, CDP.
Kim Mlinarik LCPC has a Masters Degree in Marriage and Family Therapy. She has been working with women, teenage girls and families for over 22 years as a therapist, life coach, international guide, and through empowerment workshops. She has studied different forms of indigenous healing and energy work for the past ten years. Kim's greatest passion is exploring cultures around the world. She has led treks in Europe, Asia, the United Kingdom, and Costa Rica and has traveled to five continents to experience the diversity of each culture and discover the common threads that connect us all. Kim uses fun, adventure, and cultural immersion to guide women in the work of nurturing the feminine spirit and empowering them to step into their authentic selves to create their dreams. She enjoys yoga, trapeze, and sharing her experiences through writing.
"I am very happy to have you explore what we have to offer: the culmination of years of experience and passion woven together into meaningful, awe-inspiring, healing adventures" -Kim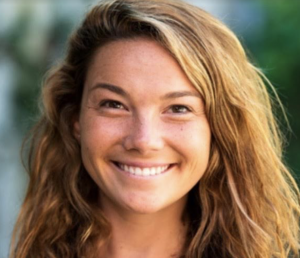 Lily Wilkinson, RYT
Originally from Connecticut, Lily moved out West 2010. She graduated from the University of Colorado in 2015. In school, she took advantage of studying abroad in Tanzania, where she connected with the people and the culture so much that she has returned since to work with service projects aimed at women's empowerment and mental health. Lily also became very involved in the creation and growth of the CU Collegiate Recovery Program (CUCRC). After graduation she came on board as the Program Director, working directly with students in recovery from addiction and other mental health challenges. Since then, Lily has worked for therapeutic programs for young adults, doing business development, outreach, and admissions. She is passionate about helping young people and their families find the help and support they need. Although Juniper Cayon is the first wilderness program she has worked for, she is no stranger to the outdoors or the incredible impact that wilderness therapy can have. As an 18-year-old, Lily went to a young adult wilderness program. Having experienced first-hand the healing power of adventure. Lily loves getting outside in her free time. In addition to hiking, camping, and skiing, she's also a yoga/Pilates instructor, and enjoys travel, her dog, and being with friends and family.
Madolyn M. Liebing, Pd.D.,
Licensed Psychologist & LMFT
With over 30 years of experience as a Licensed Psychologist and Marriage and Family Therapist, Dr. Liebing is a leader in the field of Outdoor Behavioral Healthcare. Her passion is using the wilderness as an active participant in therapy which naturally facilitates healing, balance, and health. She is especially attuned to women's issues including treating addiction, mental health issues, trauma/PTSD, anxiety, and depression. She is trained and experienced in adventure therapy, wilderness therapy, equine therapy, family sculpting, experiential therapy, and EMDR. Dr. Liebing also facilitates psychological testing and is recognized for having accurate and individualized testing that helps to support and informs treatment and life planning. Dr. Liebing designed a curriculum for Juniper Canyon which is specific to the unique way women view the world and themselves.
"Wilderness experiences are life-changing. There is no other environment that allows so much personal reflection, healing, challenge, and community support. Although we always create a safe space, self-discovery cannot happen if we don't challenge our comfortability, so what we do is create a brave space where you can do hard things and find the strength within to become who you really are. Immersing yourself in the beauty and simplicity of a world without electronics and sharing that time with others who value the power of the wilderness will change the way you see yourself and the world." -Maddy