TMS NOW OFFERED AS A CONJUNCTIVE SERVICE AT CENTER FOR CHANGE!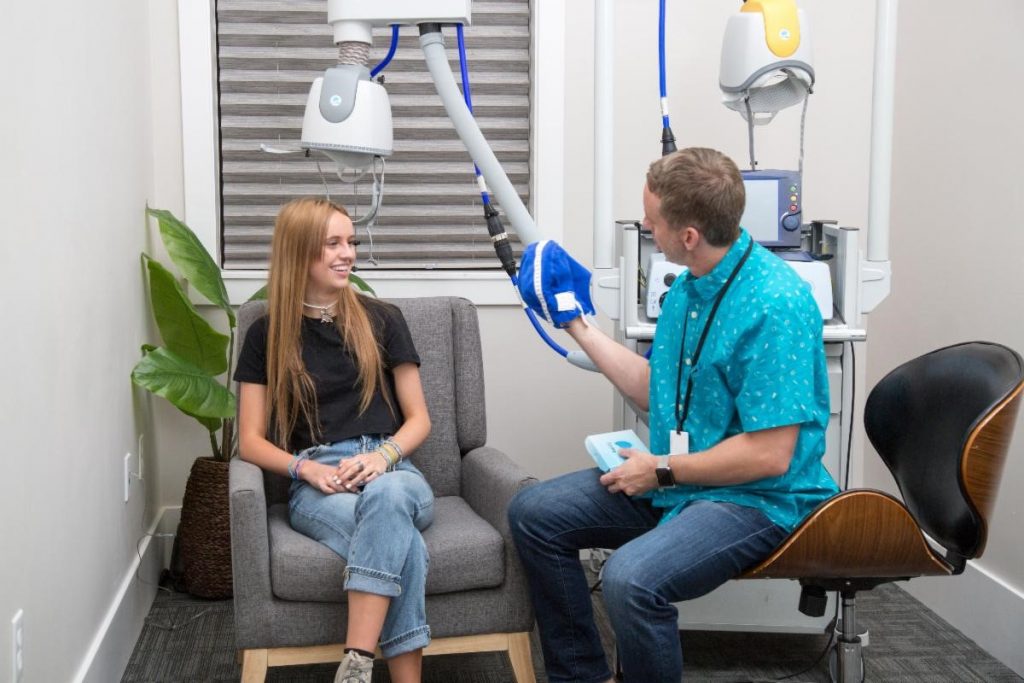 We are excited to announce that Deep Transcranial Magnetic Stimulation (TMS) is now offered as an adjunct therapy for our eligible adult Residential and Partial Hospitalization patients via a collaborative relationship with Cedar Psychiatry. Deep TMS is an FDA-approved non-invasive proven technology for treating Depression and OCD. New research indicates that TMS therapy is demonstrating a significant reduction in symptoms and could be an effective treatment option for individuals suffering from eating disorders.
"Providing an opportunity for our patients to access TMS treatment has been our goal for quite some time. Research shows that TMS can be a very effective treatment option – especially for those patients with Depression or OCD symptoms that have been treatment-resistant in medication trials. However, cost and access have been a barrier up to this point. Now, in partnering with Cedar Psychiatry, those barriers have been removed. With its FDA approval, more and more insurance providers are covering TMS treatment, and our staff can help facilitate access. We are thrilled to be able to offer this service to our patients as another tool to use on their path to recovery." – Nicole Hawkins, PhD, CEDS-S, CEO at Center for Change.
To learn more about TMS offered at Center for Change, click here.   To learn more about Cedar Psychiatry, click here.