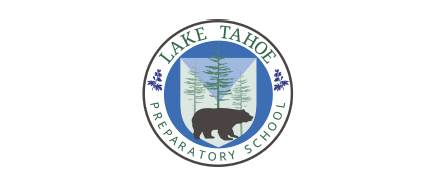 Ready to learn,
Ready to launch,
Ready to lead
After Forty-three years, Squaw Valley Academy will be transitioning to it's new title as Lake Tahoe Preparatory School (LTPS), becoming effective July 1st of 2020. Lake Tahoe Preparatory School will continue with some of the same traditions that Squaw Valley Academy has fostered over it's forty
three years including a commitment to college preparatory education, 100% student college acceptance rate, a holistic approach to educating each student, and a focus on outdoor education and recreation.
The change from Squaw Valley Academy to Lake Tahoe Preparatory School represents the change in ownership and management from former headmaster and owner, Mr. Donald Rees to the York Education Group. In addition, the new name better represents the school's geographic location and provides a more politically correct title for the school.
Lake Tahoe Preparatory School will continue to build on the success of Squaw Valley Academy by further supporting it's students with a clinical therapeutic program. LTPS's clinical program is led by Clinical Director, Chris Johstoneaux and includes a consulting child psychiatrist and two
child psychologists. LTPS is prepared with the necessary support in place to accept students who have successfully completed a wilderness therapy program, residential treatment program, or therapeutic boarding school.
Lake Tahoe Preparatory School has now been remodeled and revamped with updates made to all of it's pre-existing dorm rooms, common spaces, classrooms and science labs. Future plans include the construction of a brand new student recreation center and gymnasium on campus.

LTPS is debt free and currently valued at over $17 million.
LTPS will continue the legacy of Squaw Valley Academy with a student-centered approach to education. Introducing the Lake Tahoe Preparatory School Mission statement:
Lake Tahoe Preparatory School meets students where they are in their academic journey. We champion lifelong intellectual curiosity, physical fitness, and personal resilience. We achieve 100 percent university acceptance, and our students graduate ready to learn, ready to launch, ready to lead.
For more information contact Bill Grant: bill.grant@laketahoeprep.org
(334) 367-8807