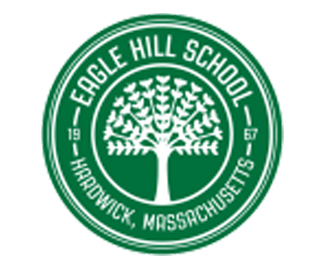 There is much discussion in the news right now about the likelihood of schools and colleges returning to in-person instruction in September. The range of opinions and decisions is broad, with many schools and colleges remaining optimistic and others already announcing an online start to the school year. At this point, it is impossible to predict with confidence the best course of action for Eagle Hill School, but I believe our deliberative practice of finalizing decisions only as it becomes necessary to do so-and with as much information as possible-remains prudent.
We are optimistic about our ability to open the 2020-2021 academic year in-person. We continue to keep the safety of our students and faculty foremost in our minds while we plan, simultaneously, to deliver the world-class education our students need and deserve. And, as you might expect, we have a team of people from inside and outside the school researching, planning, and preparing for many potential scenarios as we head toward September. This effort, wryly dubbed Operation CovEd '20-'21, includes members of the EHS administrative team, trustees, infectious disease specialists, alumni/ae parents, and friends of the school. Of course, we would open and remain open only if we felt we could do so safely for our students and faculty.
Our optimism stems from our recognition of a number of strategic advantages that we believe we have at EHS. First, we now know a whole lot more about limiting, if not preventing, the spread of Covid-19 and about how to protect each other than we did a few short months ago. We anticipate that we will learn even more over the intervening four months leading up to our September 12 start date. Second, because EHS is a school serving students with diverse learning abilities, we are considered an "essential business" by the Commonwealth of Massachusetts. As such, Eagle Hill School, should we deem it safe, could remain open with students on campus even if the Governor's mandated closing of non-essential businesses, including other public and private schools, remains in place. Third, our rural campus gives us the opportunity to create our own nearly self-sufficient and self-contained community. While it will never be foolproof, we do believe we can create a largely closed and safe environment once everyone has arrived. And, finally, the expectation that there will be an abundance of Covid-19 antibody and infection testing available this summer allows for the possibility of EHS remaining fully open in the fall while managing the coronavirus.
So, please allow me to share with you our current hierarchy of thinking and planning for September 12, 2020. Please note that all of the scenarios outlined below are based on current information and assume that the school will be able to have in place the following safety measures for students and faculty: 1) ample and proper testing and tracing kits and protocols, 2) necessary medical devices and equipment, 3) temporary and longer-term quarantine accommodations, if necessary, 4) visitation, sports, weekend, and travel restrictions depending on circumstances at the time, and 5) campus-wide safety and social distancing best practices.
Scenario 1:
A treatment for Covid-19 is developed over the next four months and students return to campus on September 12th practicing appropriate personal safety habits (hand-washing, social distancing, etc.).
Scenario 2:
Eagle Hill School opens on September 12th with a full complement of boarding and day students who arrive to campus having completed appropriate, mandated pre-arrival testing. Following arrival, a protocol of frequent testing, medical evaluation, and additional screening is performed on campus until such time that it is deemed unnecessary.
Scenario 3:
Eagle Hill School opens on September 12th under a hybrid education and boarding model, with those students able to arrive under the presenting travel restrictions doing so on September 12th and the remainder of the students joining on-campus classes virtually until such time that they, too, can arrive safely to campus. Following arrival, a protocol of frequent testing, medical evaluation, and additional screening is performed on campus until such time that it is deemed unnecessary.
Scenario 4:
If Eagle Hill deems it unsafe to open campus on September 12th, we will delay the opening of school to a safer date no later than October 19th. All missed days of school would be made up by extending the school year into June, utilizing vacation assignments, or by other means deemed necessary by the school.
Scenario 5:
If Eagle Hill has announced a delayed opening of campus and subsequently determines that it will not be safe to open the campus by October 19th, we will open the school year online as soon as such a determination is made and no later than October 19. Although this option would not be optimal for anyone, in typical EHS fashion we are using what we have learned this spring to refine our approach to remote learning should that be necessary in the fall.
The 2020 Summer Program
Given recent developments in Massachusetts and across the country, we are less optimistic than we had anticipated being at this point about an on-campus summer session beginning June 29. However, in the spirit of not making decisions before they are necessary, a final determination about the 2020 summer session will be made and communicated to the community by June 14.
In the event that a later start for an on-campus summer program is possible, we are prepared to shorten the length of the summer program to as few as two weeks if we feel that a delayed opening is possible given the prevailing indications at the time.
If it is determined that we are unable to safely offer our summer program on campus at all, we will then offer an online option for students who wish to continue their academic enrichment for the five-week term of the summer program. Details of the online program design and cost will be shared if and when it is determined that the summer program is canceled.
Full tuition, including deposits, will be refunded in the event that we are unable to run the summer program. Tuition for students wishing to attend an abbreviated on-campus summer program will be pro-rated based on the number of weeks we are able to be in session.
For the last fifty years, Eagle Hill School has charted a pioneering course of educational excellence by competing against ourselves every day to get even better at what we do. So, while other schools are looking for answers during this historic and unprecedented moment, we continue to do what comes naturally to us: lead.
Stay well,
PJ McDonald Ed.D.
Head of School