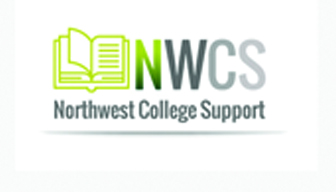 Here are 10 things you should know:
All across the country, federally funded colleges are required under the Americans with Disabilities Act (ADA) to ensure that qualified students receive reasonable accommodations. This law is meant to provide students with equal access to education and protect against discrimination.

In order to qualify for accommodations, a student must self-disclose their disability to the college. Regardless of the college, parents and/or university personnel cannot implement accommodations on behalf of the student.

The application process varies from school to school, but all institutions will require written verification of the student's diagnosis. More often than not, verification will need to be provided by a medical professional, such as a doctor, psychologist or psychiatrist.

Accommodations and the process to obtain them differ from high school to college. A student with learning differences in high school is often provided a team of professionals to assist in determining what accommodations are necessary. It's the opposite in college; a student must proactively seek out support and ancillary services.

In general, high schools often offer individual modifications to a student's class. For instance, a student may be required to complete only half the usual amount of math problems or write two fewer pages than her classmates. Conversely, college accommodations do not alter the content; instead, they provide support to help the student access the curriculum.

Accommodations vary based on the student's specific disability and need. Once the need for an accommodation is verified, the college's access support specialist will help to determine what specific accommodations will provide the student with the greatest benefit. Typical accommodations include, but are not limited to, the following: priority registration, extended time, testing in a quiet area, interpreters, note-takers, text books in audio format, course substitutions, extended due dates, use of audio recorders, laptop use in class.

Accommodations also vary based on the school and the resources they have available to them. One example of this is note taking services. Some schools are able to hire note takers, while others do not have the means.

It is important that the student reaches out to the college's disability support office each school term (quarter or semester) because as their class schedule changes, so do their needs. Most accommodations cannot be applied retroactively. The accommodations specialist will review the student's class schedule and make any necessary adjustments.

While the accommodations office will put the support in place, it's best practice for the student to connect with each of their professors -in person or via email – to ensure there are no questions or miscommunications. It's also always a good idea to be in regular communication with professors!

Each college has a different name for their accommodations office. Some examples are: Disability Support Services, Educational Access Office, or Center for Accessible Education. Any office or professor on campus should be able to guide the student to the right place. Most importantly, the services are there, the student just needs to seek them out!
Northwest College Support, contact us at info@collegesupportnw.com or (877) 485-2776