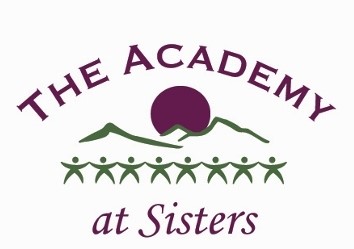 The Academy at Sisters in Bend, Oregon, is excited to welcome Anyssa to The Academy at Sisters' Clinical team.
Anyssa brings with her a wealth of experience as well as two certified therapy dogs. She has worked with adults and children who have experienced early childhood trauma and veterans with military and combat-related trauma. Her work has included healing trauma in many forms, including commercially sexually exploited youth, survivors of sexual trauma, and intimate partner violence.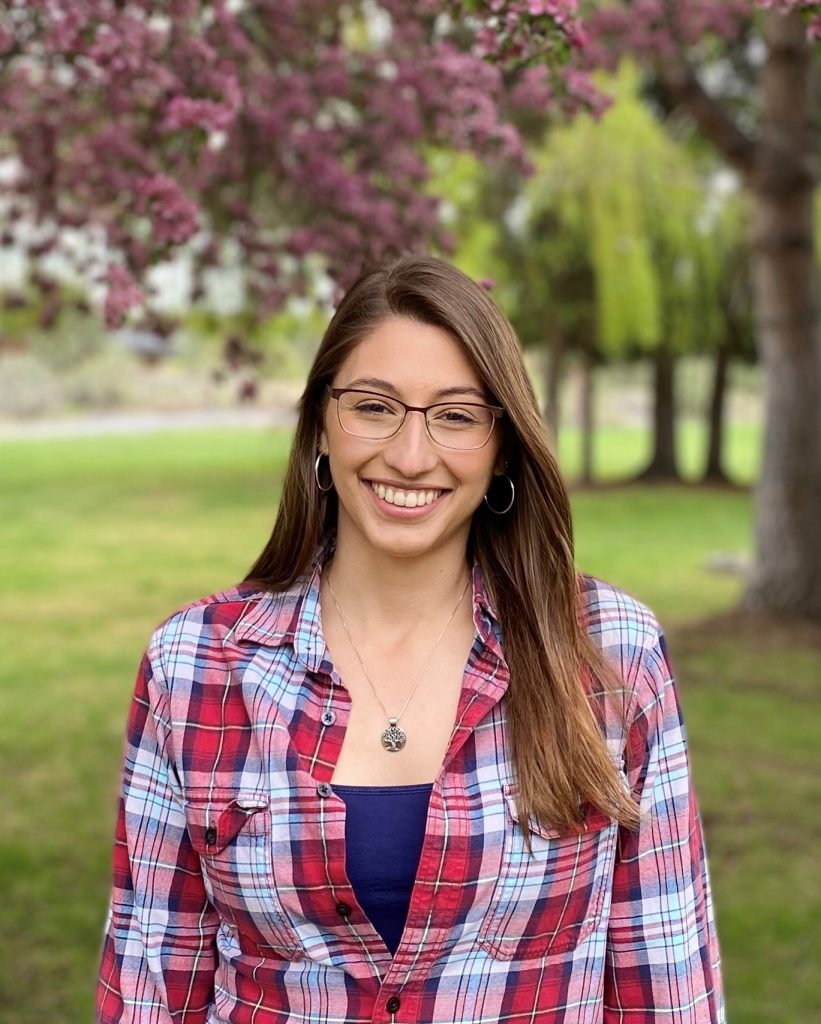 Anyssa is a trained facilitator of wilderness-based therapeutic expeditions, rites of passage, and transformative ceremonies. With her four years of professional experience working with horses in a therapeutic setting, she is a wonderful addition to our Equine Assisted Therapy program as well. Anyssa also brings with her five years of intensive experience working with adults and teens who struggle with substance use, addiction, and recovery. Anyssa is currently being trained and certified in EMDR therapy (Eye movement desensitization and reprocessing) and will be able to provide our students with EMDR therapy starting this fall.
"Originally from Southern California, I found my love for the mountains living in Western North Carolina in the Blue Ridge Mountains. I am quickly falling in love with the mountains in Oregon. I have two dogs that are trained as therapy dogs, Lily and Gus, and they will rotate coming into work with me, beginning later this summer.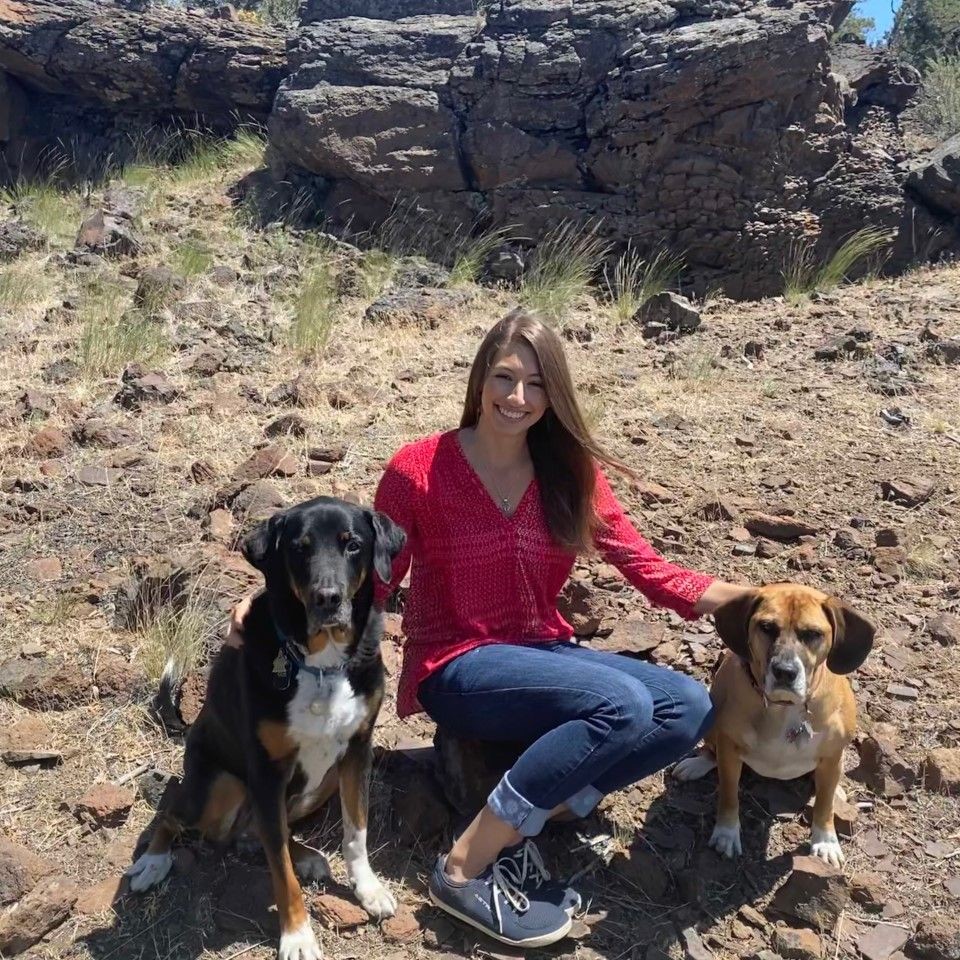 I spend a lot of my free time outside with my dogs, hiking, backpacking, rock climbing, and mountain biking. The dogs, my significant other, and I love to road trip and we have all driven coast to coast more than once. Fun fact: The dogs, my significant other, and I have visited 48 of the 62 national parks in the United States, so far."
Meet our Clinical Team:
Suzy Rosen, LCSW – Clinical Director
Natalie Mehrens, MC, LPC intern – Therapist
Anyssa Haberkorn-Gomez, CSWA – Therapist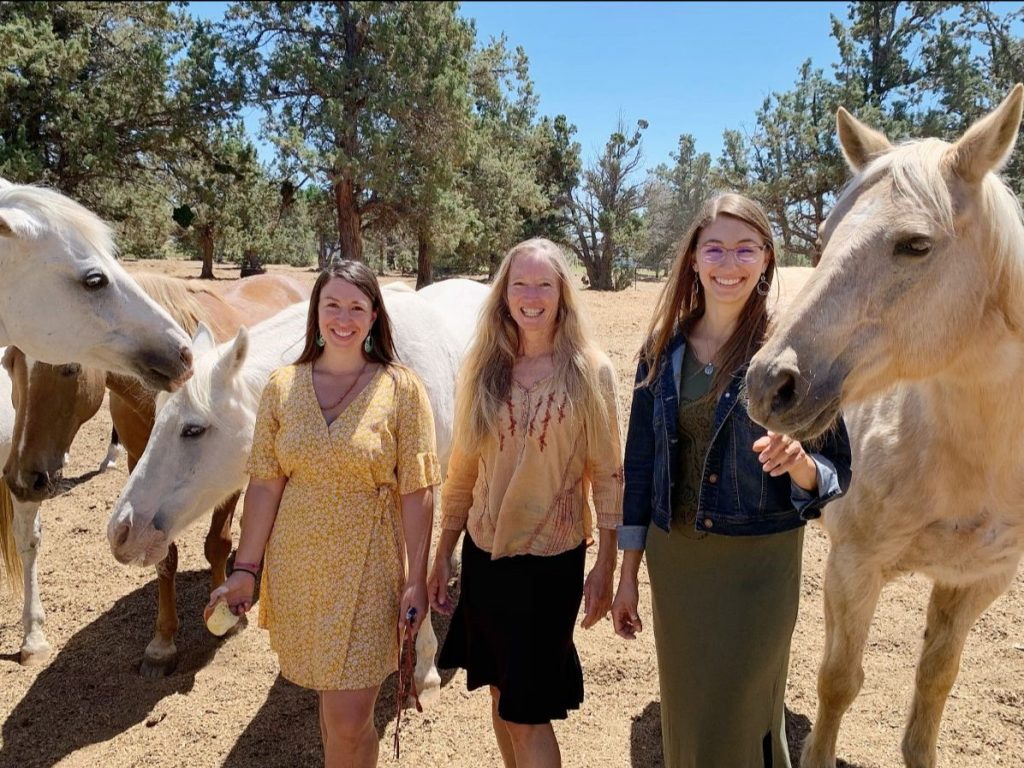 The therapeutic approach at Academy at Sisters can best be described as an attachment-based, trauma-informed, gender supportive, and strength-based model. We incorporate the use of Dialectical Behavior Therapy, Mindful Self-Compassion, Eye Movement Desensitization and Reprocessing, and Equine Assisted Psychotherapy (including group, individual and family Equine Assisted therapy sessions).

For questions, to schedule a virtual tour, or inquire about admissions, please contact Janice Cummings, Admissions Director, at
541-390-1523.
jcummings@academyatsisters.org. www.academyatsisters.org