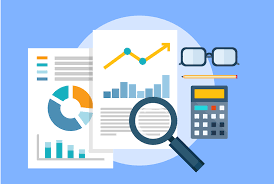 The University of New Hampshire is currently conducting a three-year research study to examine the effect of various therapeutic interventions for adolescents who are suffering from anxiety, depression, and substance use disorders. The Principal Investigator of the UNH research team is Dr. Michael Gass, Professor & Director of the UNH OBH Research Center. The study has been reviewed and approved by the University of New Hampshire's (UNH) Institutional Review Board (IRB) and follows the 2010 Consolidated Standards of Reporting Trials (CONSORT).
The research team is soliciting families who have an adolescent (13-17 years old) experiencing issues of depression, anxiety, and/or substance use disorders. Interested participants will be initially screened to see if they meet the criteria to be eligible for the project. If eligible, participants will be randomly placed into either a 12-week outdoor behavioral health care program or a traditional cognitive behavioral therapy program. In return for agreeing to participate in the project, families will be provided with scholarship funds to defray some of the costs of the program based on family income. For example, families with an income of less than $47,000 who are participating in the OBH program will receive a 90% scholarship. Participants from families with an income of less than $47,000 who are participating in the standard CBT program will also receive and 90% scholarship. Additional scholarship funds for qualifying families will also be available through the Sky's the Limit foundation and the Parker Bounds Johnson foundation.
Participating OBH programs are located in the states of Arizona, California, Colorado, Oregon, and Washington. All of these participating programs have met the criteria and standards of the Outdoor Behavioral Healthcare accreditation program from the Association for Experiential Education.
Interested parties can contact Dr. Gass at 603-862-2024 or mgass@unh.edu
Michael Gass, PhD, LMFT
Director, Outdoor Behavioral Healthcare Research Center
Director, NATSAP Research Database
Professor, College of Health & Human Services
NH Hall, 124 Main Street, UNH
Durham, NH 03824
mgass@unh.edu
(w) 603-862-2024
Website: obhcenter.org
Recent presentation:
https://naswnh.socialworkers.org/Professional-Development/continuing-education
Recent publication:
https://journals.sagepub.com/doi/10.1177/1178221819870768