Spring is quickly moving into summer at Confluence. Participants and our team alike are happy to see a return to activities in the garden and are excited to be getting back into the field for wilderness excursions next week. Over the last few months activities shifted and our program expanded capabilities to effectively manage through the demands of the public health crisis. Adopting these new activities and abilities allowed us to maintain focus on the progress and health of participants, while maintaining fidelity to the clinical model, treatment plans and clinical objectives. We are looking forward to the summer, the growth ahead and a return to our regular schedule and activities.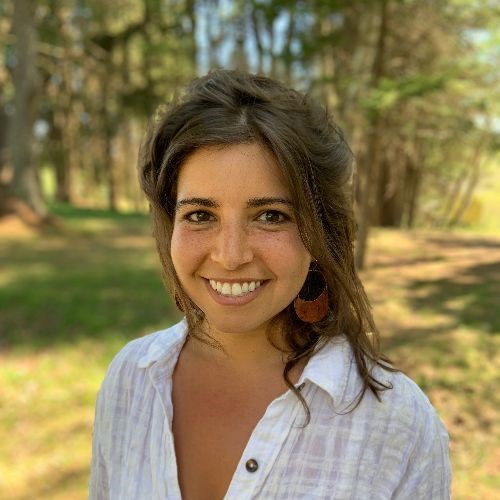 Confluence is happy to welcome the newest member of our team. Lily Kirschenbaum has begun accepting clients after working closely with our clinical team and completing an extensive training over the past months. Lily holds an MSW from New York University and has professional experience in residential treatment, on a therapeutic farm, in outpatient family therapy centers and as a school counselor.
Read Lily's bio here.




Field Notes
It is with great anticipation we are gearing up to resume wilderness excursions beginning June 4th. With the relaxing of travel restrictions in the State of Vermont, our group is again able to explore the best backcountry spots and the state's beautiful waterways. This summer the group and mentors are scheduled to alternate between paddling adventures on the rivers and lakes and backpacking excursions into the Green Mountains and beyond.
Fresh From The Farm
With so much time spent on the farm this Spring, we doubled down our efforts and planted an enormous garden this year. Chantelle Farnsworth, a mentor who has worked on our team for nearly two years, moved into a full-time position as farm coordinator and is running the therapeutic farm modules for participants. We're cultivating meaningful experience and the freshest produce for our community's table.
COVID-19 Response
Our home state of Vermont is experiencing one of the lowest infection rates in the country. Confluence is contributing to this success and has implemented infection control protocols, including testing all incoming admissions for COVID-19, rolling testing of our entire staff team, promoting social distancing for our staff and limiting outside visitors and off campus interactions. Read our full COVID-19 action plan here.