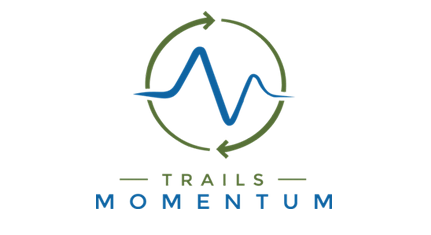 I've got some big news to share! I am thrilled to announce that I have recently stepped into the role of Clinical Director here at Trails Momentum. Over the past decade, I have built relationships with many of you and with your help have supported hundreds of families on their healing journey.
Prior to moving into this position, I served as the Parent and Family Services Specialist at both Trails Momentum and Trails Carolina. In my 10 years of experience working in wilderness therapy and transitional programs, I have held leadership roles in both clinical and family programming.
As Clinical Director, my priority is to help enhance the clinical aspects of the curriculum here at Momentum. I am committed to applying my experience as a family therapist to help support our families through their healing process and to help bolster the already amazing clinical work we do here with parents.
I am passionate about helping young people discover their interests and goals, whether that's going back to school, beginning their path toward a career, or seeking other ways to gain independence. At Trails Momentum, the empowering peer culture helps young adults prepare to take ownership of their own lives and I am honored to be part of this team.
Feel free to reach out to me at jthomason@trailsmomentum.com or by calling me at (828) 553-7392.