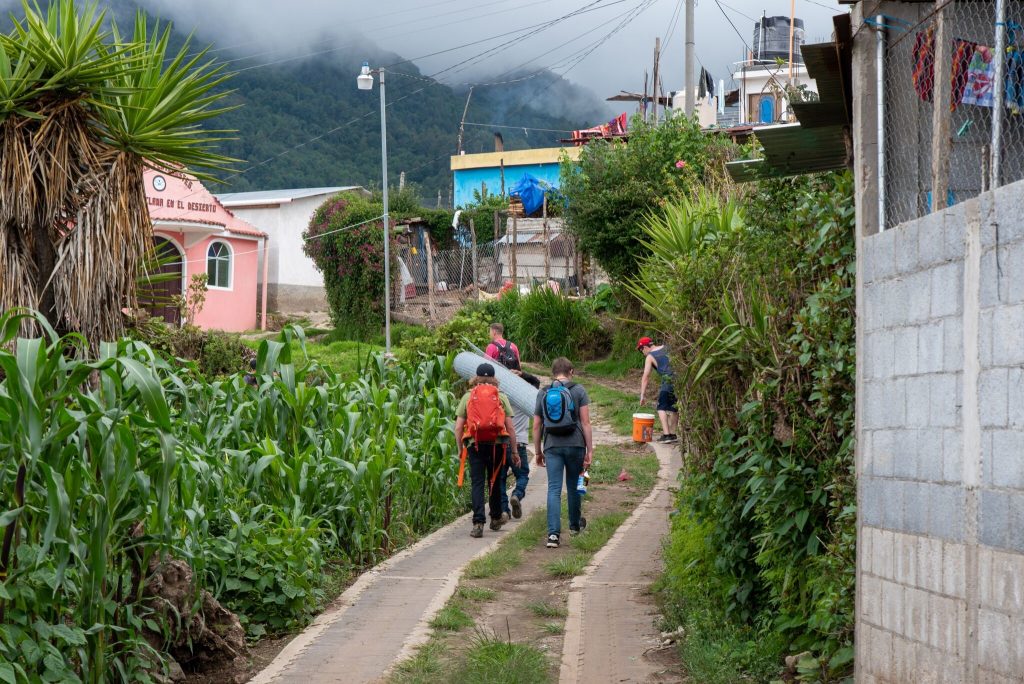 Every other month, Kokua Recovery students and staff travel to Guatemala to work with international non-profit Cultiva International building grow boxes that provide self-sustainable nutrition for impoverished families.
This life-changing service project is so beneficial to addiction and co-occurring disorder recovery because of its many benefits and learning outcomes. This trip helps teens:
Learn how their actions affect those around them
Improve their ability to connect and empathize with others
Grow greater impulse control
Discover new and healthy passions that don't include drugs or alcohol
Develop key leadership skills
During the trip, teens spend a week working with Cultiva International to help local Mayan families grow their own garden box. These garden boxes give families a perpetual source of food that allows them to feel independent, confident and hopeful.
The kids connect with these families in ways they've never connected with others before. The humbling experience opens their eyes to what life is like for others outside the United States, and they discover how rewarding it is to help those less fortunate than themselves.
At Kokua Recovery, the residential treatment program aims to heal the trauma that underlies addiction for adolescents age 13-17 years with dual diagnoses. Through evidence-based treatment, experiential therapy, adventure therapy, and meaningful service work, students can recover from addiction and co-existing disorders while gaining skills for lasting sobriety.
For more information, contact Kokua Recovery at (877) 210-0211.