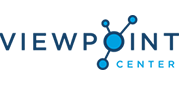 At ViewPoint Center, we do everything in our power to help families afford assessments and treatment for their teens. Our program accepts insurance and successfully bills authorized out of network insurance. We support families throughout the insurance utilization review process and contract with a full-time, seasoned Utilization Reviewer.
Helping Families Throughout the Insurance Review Process
Each insurance company has a utilization review process for determining medical necessity. About 98% of them won't approve admissions until our licensed Practitioner has assessed the patient. They want up to date clinical information and a face to face assessment. Before we make the phone call, we always have the child's full history; this would include relevant information from the parents & our licensed Practitioner.
Most families average 25-30 days of insurance coverage and our average length of stay is 6 to 7 weeks. This means that families who successfully receive insurance coverage are able to get the majority of their child's time with us covered.
Learn more about insurance coverage at ViewPoint Center by visiting https://www.viewpointcenter.com/.