Greetings from Eagle Hill. We hope you are doing well and beginning to feel spring in the air where you are!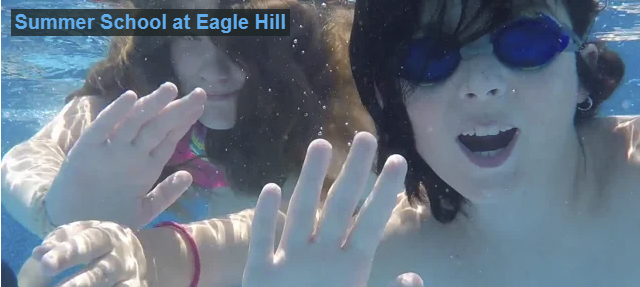 We are sending this note to apprise you of the terrific offerings we have planned this summer at EHS so that you can share with families who would benefit. In addition, we have 5 academic year spaces remaining for girls and 18 academic year spaces for boys. We would love to consider your students for one of these spots.
Students who participate in the EHS Summer Program have the unique opportunity to continue building their academic skills, while also exploring our vibrant array of clubs, sports, activities, and off campus trips. During the day, students take 4 academic classes, which are customized to each student's individual needs. In small classes led by Eagle Hill faculty, students are able to feel what it is like to be taught the way they learn best. There are daily swimming lessons and four elective class choices as well. The spirit on campus is joyful and students are encouraged to try new things and to get involved. It truly is the perfect way to spend July!
In addition to the Traditional Summer Program we are also offering a brand new Summer STEM Program, which is a two-week program in our fabulous new STEM Center. This program is limited to 10 spaces for high school aged students.
We are also offering the New Student Orientation Program, which allows students who are also enrolled for the fall to get to know their new friends through special activities and off campus trips. For our older students, we have two other unique opportunities, the Leader in Training Program and the Pre and Mid-International Baccalaureate Prep Program. Click here to read more about all of our summer offerings and to enjoy our summer video!
Most sincerely,
Dana Harbert, Director of Admission
Sue Cranford, Associate Director of Admission
Kacie Breeds, Admission Assistant