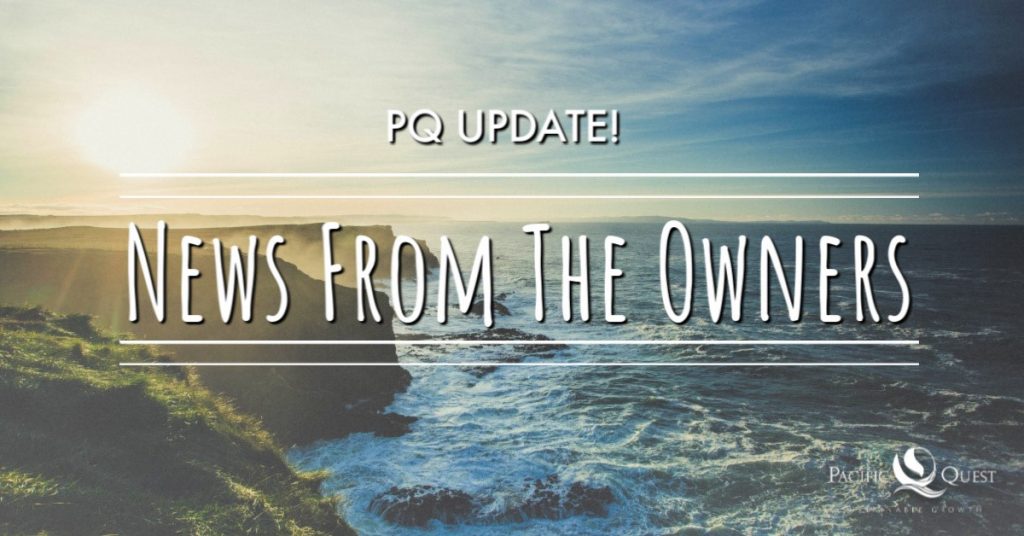 Pacific Quest is pleased to announce our reopening on May 16! In an abundance of caution, we suspended operations in March, and have worked diligently since then to update and clarify our policies and procedures to reopen the safest and most effective experiential therapy program.
We are extremely grateful to the families we have had the privilege to serve, and for the support of our incredible, dedicated staff and our referral sources during the last few uncertain months. We made the deliberate decision to reopen our doors because we are dedicated to the health and well being of young people and families. More than ever, it is our goal to provide a nurturing, healing environment in which young people can learn and practice healthy relationships with themselves and the world. We plan to explore safe lifestyles and new forms of connection as we transition into our "new normal".
As always, the safety and health of our clients and staff are of the utmost importance. To that end, our Covid Task Force, composed of our Medical Director, Program Owners, Executive Director, and Program Director, has developed important guidelines and measures for our reopening.
Our team meets regularly to assess the current situation and our response at the program level. We are confident that our medical model will provide a solid foundation for health and safety in our community. Of course, we are closely tracking the World Health Organization (WHO), the Centers for Disease Control and Prevention (CDC), and our local health and licensing agencies for the latest developments and best practices related to COVID-19.
For more information or for admissions, please call Kellyn Smythe at 808.937.5806.
With much Aloha,
Suzanne & Mike McKiinney,
Chris Kaiser & Mark Agosto