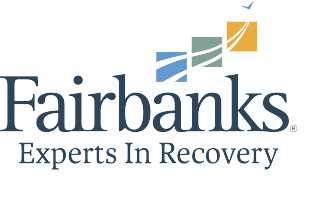 Fairbanks has provided alcohol and drug addiction treatment and recovery services for more than 70 years. The licensed and credentialed medical staff, recovery professionals and volunteers provide personalized care, working with patients to create a customized recovery plan. They specialize in trauma-informed, evidence-based recovery programs for adults, adolescents and families.
The Fairbanks continuum of care supports patients throughout their journey of recovery. Serving thousands of patients annually they offer treatment any stage of addiction.
Fairbanks is in compliance with the standards set by the American Society of Addiction Medicine, the care and treatment provided is personalized to each patient. The comprehensive, scientific approach administered by licensed, credentials staff offers patients support every step of the way. Through proven treatments such as MAT (Medication-Assisted Treatment), group therapy and a variety of professionally recognized inpatient and outpatient programs, staff works to help the clients live a life of recovery.
Addiction is a complex, chronic disease that affects both the brain and behavior. For some people, repeated use of alcohol and drugs (including nicotine in tobacco) affects the brain's neurotransmitters, "rewiring" them until living in a state of addiction becomes normal and necessary. Addiction bears many similarities to other chronic conditions, including diabetes, asthma and hypertension. All result from of a combination of genetic and environmental influences. Each affects individuals differently, must be treated for a lifetime and cannot be conquered alone."
Fairbanks uses evidence-based programs, including: Inpatient, Outpatient, Supportive Living and Residential for Adolescents, Young Adults. They also offer Recovery Services and Employer Services and Addictions Education.
Fairbanks Online IOP is the first licensed online intensive outpatient program offered in Indiana.
For more information, visit https://www.fairbankscd.org/