Heber City, Utah
Sean Haggerty, MSW
Admissions Director
801-425-5155
www.danielsacademy.net
Visit by: Lon Woodbury, October 2, 2014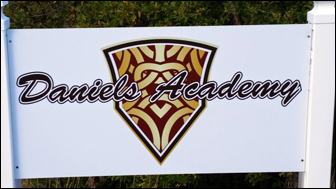 Daniels Academy is a small school for up to 22 boys ages 13 to 18 who are on the autism spectrum. They work with young people classified as ASD level I, according to the DSM – 5 manual. The school is not geared to work with students with more serious diagnoses on the spectrum classified as level two or three.
Their home, where the boys live, is situated on 5 acres overlooking the Wasatch Valley and the town of Heber City. The town of Heber city is one hour southeast of Salt Lake City in a delightful basin surrounded by towering mountains. It is small enough to have this sense or feel of a community, but large enough to have all the basic amenities the residents might need.
This large home is very roomy and was designed to be that way considering the students tend to be sensory sensitive and need their space. All rooms have a beautiful view of the Valley, with one room specially designed for "chilling out", with corduroy beanbags and lighting that can be subdued and calming views with pictures and a fish tank. The students named the room the "chill zone". It is obvious that it was designed with a great deal of attention to providing an environment of low stimulation.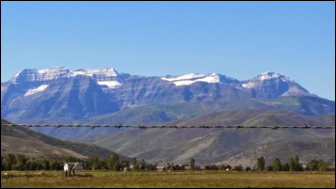 Every effort is made to provide the boys what they call an authentic experience to help prepare them for when they go back home or to live in mainstream society. They are bused to the Academy school building about 10 minutes away to duplicate the experience back home where they would travel to go to school. In addition, their physical education classes are held in a well-supplied community recreation center where they can mix with the local people of their own age. And, when a student has achieved the proper level of responsibility, they are encouraged and helped to find work at a local business as part of the goal of learning to integrate into the mainstream community. And, in their Project-Based-Learning approach, some projects might include interviewing local business people.
There are several teachers working in the academic building, and the school is accredited and can provide high school diplomas when a student has earned one. The students are generally very bright, but in their previous schools that was overlooked in the past because of processing speed problems, anxiety disorders, or social withdrawal. The academics at Daniels Academy are based on Project-Based Learning, which means the students focus on doing a project of interest to them, and in the process, learn the academic concepts necessary to complete the course and the project. For example, last year several students cooperated on a project to build tables. This required several challenging concepts for students such as cooperating through working as a team and measuring the wood to be cut and controlling of the carpentry instruments. As another example, another student last year had demonstrated the series of calculus equations necessary to determine how far it is to the moon. The representation he developed stretched halfway across the ceiling, and I was told that that was only just some of the equations.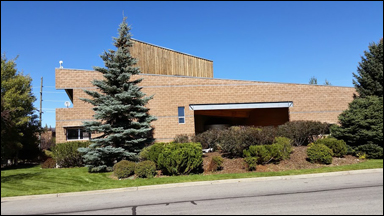 They also use theme education where the instructors in various disciplines collaborate in a common project. A current project they are working on is to develop a discussion/debate on climate and climate change. This is a combination of the government, history and science classes. This will be a challenge for the students because it will require them to research a topic, learn to present it in a coherent way, listen respectfully to other viewpoints and respond in an unemotional way to viewpoints different from their own. The teamwork learned in this exercise will be an important practice in learning to cooperate with others and break down some of the rigid thinking they so often have.
The average length of stay at Daniels Academy is about 14 months, with usually 10 months in the main home and 4 months in apartment living which they call THRIVE. The Academy uses 2 apartments for 3 students each. The students are independent in many ways, but still closely supervised by staff. It is designed to be a transition to make a more authentic experience for the student finishing up his time at Daniels Academy.
All of this is designed to help the student gain skills in executive functioning, regulating emotions, social learning, and general life skills. These are the deficits the students usually have when they enroll in the school. The general approach to helping the students gain the needed skills is through providing a consistent and nurturing therapeutic environment, innovative education, supportive community connections, outdoor recreation, and help them improve family relationships.
I had a good chance to observe the students and they looked in many ways like you would expect from a group of students on the spectrum. Some were pretty quiet (at least at that time), most were uncertain how to treat a stranger (myself), and some of the communication just seemed a little off (as seen by a neurotypical). However, looking beyond that, I saw some very positive things showing the progress they were making. I saw them get excited about a topic or subject in an academic class, interacting with others in a teenage boy manner, and generally seemed to be busy in the process of getting on with their lives and learning how to accommodate the expectations of mainstream society.
I was impressed with the staff that I met. They seem to be a dedicated group that exercised great insight into the motives and needs of each of the individual boys.