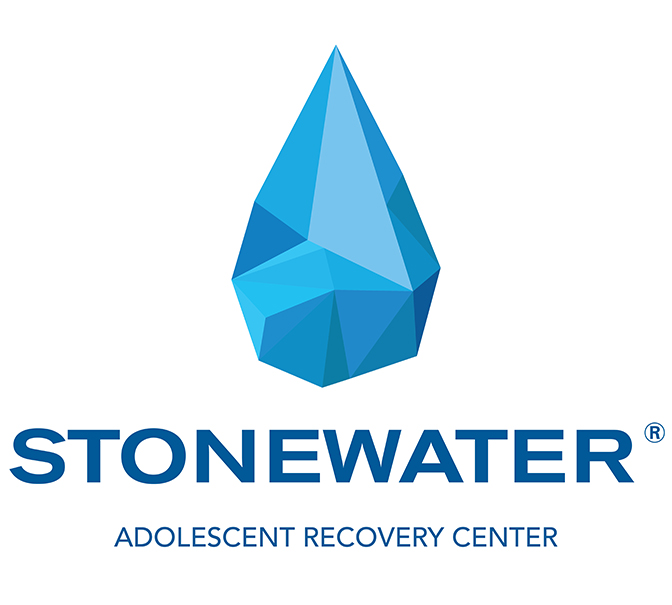 Introduction
Thank you for your interest in Stonewater – we get fired up about adding members to our team! Stonewater is an organization founded on authenticity and PASSION! Our team is made up of members who embrace the excitement in helping adolescents and their families and creating true life change. Let's go!
We are a unique, adolescent, behavioral healthcare organization providing every patient with a comprehensive and customized level of care. We're located on over 60 acres of land in the rolling, green hill country of Oxford, Mississippi. Oxford is an awesome college town an hour south of Memphis, Tennessee. It somehow manages to balance being progressive and cool with quintessentially Southern and charming – not an easy task. People come from all over the country to experience the Ole Miss Grove and live Blues music scene just a few miles away in the Mississippi Delta. We've got art festivals, our own film festival, SEC sports, one of the country's best bookstores and a town square that creates the central hub for it all in the best way possible. You thought those places were just in the storybooks but we assure you it still exists! You'll love it! In addition to our town, our campus is beautiful (if we do say so ourselves). The custom-built Southern-style home overlooks a peaceful lake, providing a safe and protective environment removed from the pressures of the outside world. At Stonewater, we offer our patients a home where they can feel the comfort to explore nature and focus on recovery while receiving the highest level of clinical and medical care. The programs for each resident at Stonewater are designed to build a solid, lasting foundation; promote cleansing and renewal for a fresh start, and bring families back together for the ongoing journey of recovery. YES!
We are looking to grow our Stonewater team with people who share this same passion and enthusiasm for providing a successful and exceptional treatment experience. A team that believes in and daily executes Stonewater's Vision, Mission, and Values (see below). Fortunately, our patients and their families aren't the only ones to benefit from our Vision, Mission, and Value-centric culture. Our team benefits as well! By Seeing One Another as God's Creations and Celebrating Wins, we promote positivity and genuine relationship-building in the workplace. Not only do we pursue organizational health on the Stonewater campus but we pursue it off campus as well. We enjoy team-building events that range from our summer Splash Bash to 5K races, Escape Rooms and our special Christmas Gift Giveaway and Family Dinner Party. You may come in a stranger but you won't stay one for long!
Thank you again for your interest in Stonewater. We hope that you enjoy getting to know this organization – we look forward to learning more about you!
Vision:
Lifelong Recovery Lived.
Mission:
We believe in helping individuals find their God-given purpose and learn the life skills necessary to choose disciplined transformed lives.
Core Values:
Invest in the Point
Choose to Grow
Protect Security
See One Another as God's Creations
Serve to Lead
Celebrate Wins
Own it
Challenge the Box
Position Description: Clinical Director
Reports to: Chief Executive Officer
Job Duties Responsibilities
The Clinical Director shall perform the following duties and function as a part of the Executive Leadership Team:
Provide supervision to all Clinical Therapists.
Provide oversight to all Direct Care staff.
Review and co-sign all relevant clinical documentation.
Provide supervision of the clinical service delivery, including clinical workflow, attendant documentation and clinical quality assurance (QA) processes.
Manage relevant clinical data for use in reporting, evaluations and research.
Develop and facilitate systems that foster interdepartmental collaboration between clinical, medical, nursing, direct care, administration and leadership.
Maintain oversight of the development, implementation and delivery of Stonewater's psychoeducational curriculum and Dialectical Behavior Therapy (DBT) clinical platform, including skills groups, DBT culture adherence, consult groups and other key DBT program components.
Plan, lead and/or supervise therapeutic groups and/or individual sessions as needed.
Supervise and/or provide training on the development and maintenance of treatment plans, in keeping with Stonewater's clinical platform. Provide/supervise intensive therapeutic case management services and crisis intervention as needed.
Maintain oversight of recreational and individualized activities.
Track monthly data regarding clinical QA and effectiveness of treatment, and report to the Chief Executive Officer.
Be present for and lead the weekly interdisciplinary staff meeting, and ensure the attendance/representation of Clinical Therapists, Clinical Assistants, Nurses, and Medical Director.
Maintain oversight and supervision of the completion of concurrent review forms for the interdisciplinary staff meeting each week.
Participate in pre-admission reviews for prospective patients, and make recommendations to the pre-admission team as to the compatibility of the prospective patient to the Stonewater program.
Consult in and/or perform the planning of discharge and recovery support services for Stonewater patients.
Conduct staff, parent and volunteer training in mental health and substance use disorder treatment best practices.
Participate in required trainings and staff meetings.
Business travel for purposes of court hearings or other legal/therapeutic matters on behalf of patients.
Accept directives from the Chief Executive Officer that may be in addition to the duties outlined above on an as-needed basis to ensure the health of the Stonewater program.
Participate in accreditation and licensure efforts on behalf of Stonewater.
Participate in equipping, encouraging and empowering each patient to be all they were created to be, and help them to understand that they were created on purpose for a purpose.
Educational/Professional Qualifications:

Must possess one of the following licenses: Physician (Physician must be Board-Certified in Psychiatry or eligible to attain such certification or must be an Addictionologist); Licensed Psychologist; Licensed Clinical Social Worker (LCSW); Licensed Marriage and Family Therapist (LMFT); Licensed Professional Counselor Supervisor (LPC-S). If the Clinical Director is licensed in a different state, they must become licensed in Mississippi prior to service delivery.

In addition to having one of the above licenses, the Clinical Director is required to have a minimum of 5 years of experience in clinical practice with adolescent patients.

DBT experience and/or training preferred, but will consider a candidate willing to participate in training in this modality.

Must be familiar with Joint Commission Accreditation requirements.
3. Personal Qualifications:
A passion to see individuals who deal with mental health and substance use disorders experience healing, life change, and purposeful living and believe that change can happen under the conditions defined in the Stonewater vision statement, mission statement and core values.
Emotional maturity.
Ability and stamina to work within state regulations and Stonewater policy, even if regulations/policy goes against personal beliefs.
Ability to manage a busy workload.
Flexibility in work hours, programs and services.
Excellent personal and professional boundaries.
Adherence to Stonewater's Vision Statement, Mission Statement and Core Values.
Ability to work with patients/staff/volunteers with varying faith backgrounds.
Good written and oral communication skills.
Access to a reliable vehicle.
Current and valid driver's license and seven years of driving experience.
Clean DMV record.
Proof of current, effective driver's insurance.
Child Abuse Index Check clearance.
Fingerprint/DOJ clearance.
Health and TB clearance.
Contact:
Elizabeth Fikes
662-871-7912