ATTACh Annual Conference
October 1, 2020

-

October 3, 2020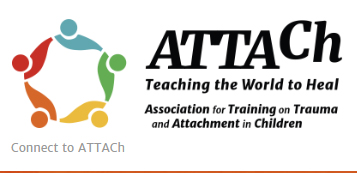 Éadaoin Bhreathnach
Éadaoin Bhreathnach, Ireland-based developer of a trauma model called Sensory Attachment Intervention (SAI) in which individuals learn to self-calm through the use of sensory regulating activities that can be easily embedded into daily live routines.
Kim Golding
Kim S. Golding, United Kingdom-based Clinical Psychologist, author and DDP consultant and trainer. With over 30 years of experience, Kim works to improve the lives of children affected by early relational trauma.
Janina Fisher
Janina Fisher, PhD is a Boston-based licensed Clinical Psychologist and Instructor at the Trauma Center, an outpatient clinic and research center founded by Bessel van der Kolk.
University of Minnesota
Leading scholars from the University of Minnesota Adoption Medicine Clinic.