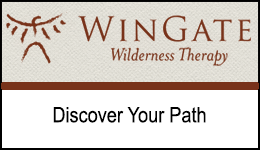 Wingate Wilderness Therapy, one of the premier wilderness therapy programs in the country, is an owner-operated wilderness therapy program designed to assist troubled teens, both boys and girls, ages 13 to 17. We specialize in working with boys and girls with dual diagnosis, and believe strongly in a systemic approach. WinGate is licensed by the State of Utah as an Outdoor Therapeutic Program, and we are a member of the National Association of Therapeutic Schools and Programs (NATSAP).
---
Drug & Alcohol Counselor
WinGate is excited to announce we are currently seeking an experienced & licensed substance abuse counselor to join our clinical team. This is a full-time, salaried position, which includes a highly competitive salary (negotiable), benefits package and attractive incentives.We value in each of our therapists, an independent and self-sufficient attitude, a willingness to work creatively and innovatively with each individual student, dedication to the overall philosophy of our program, which has, as its paramount focus, the building of healthy reciprocal relationships for the purpose of a solid therapeutic alliance, and industry leading clinical oversight.
POSITION DESCRIPTION: Must be a team player and be able to work closely with our clinical team and experienced program staff to provide individualized treatment for clients (adolescent and/or young adults) in a unique outdoor setting.Clinical treatment planning, weekly individual, group, and family therapy, clinical documentation, discharge planning and follow-up care.Provide clear, consistent, quality communication to families, and referring professionals on a weekly basis.Participate in marketing efforts including presenting at national workshops and attending national therapeutic and educational conferences.
QUALIFICATIONS: Experience working with all clinical aspects of addiction treatment for both young adults and adolescents. (It is a plus if you are in recovery yourself) Strong and working knowledge of the 12 step recovery model
Eligible candidates for this position must hold a Ph.D. or Master's degree in a behavioral health-related field. This includes graduate degrees in Psychology, Counseling, Marriage and Family Therapy or Social Work.
All clinicians must be licensed or license eligible (license strongly preferred) within their field and be eligible for licensure in the state of Utah.
Minimum 3-5 years experience (preferred) working with adolescents and/or young adults in a wilderness or therapeutic residential setting.
IF YOU DO NOT HAVE THIS LEVEL OF EXPERIENCE, BUT ARE CONFIDENT YOU ARE JUST AS QUALIFIED AS SOMEONE WITH THIS LEVEL OF EXPERIENCE, PLEASE APPLY.
Ability to develop and coordinate individual treatment plans, therapy, and case management. Proven track record, strong reputation and communication skills, highly skilled at working with parents, and a variety of professionals and referral sources.
You will be working with many different personalities at one time. You must be flexible, patient, caring & understanding, and sometimes firm. Must be highly organized, able to multi-task, professional, self-motivated, responsible and able to work well with others. Possess an ability to function independently in a wilderness setting under all types of seasonal weather conditions. A degree in the school of hard knocks is a plus! Life experience in recovery is invaluable and will make you more relatable to our clients.
BENEFITS: Live and work the ultimate outdoor dream job in the majestic red cliffs of Southern Utah.Competitive pay, Health, Dental, PTO. Opportunities for bonuses/incentives.
See more at: wingatewildernesstherapy.com
CONTACT:
Ashley Dove
Email: assist@wingatetherapy.com
Phone: (435) 644-3654