St. George, UT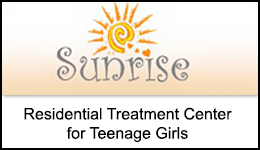 We founded Sunrise Residential Treatment Center on the belief that each girl we meet is unique. Your daughter has her own experiences and talents, her own relationships, and her own struggles. To best meet her needs, our residential treatment program focuses on a customized approach to healing.
By combining the best features of a boarding school, treatment facility, and transition program, we give our students the support they need to overcome emotional or behavioral struggles that can keep them from living fulfilling lives and having healthy family relationships.
Sunrise's unique, all-in-one treatment allows many girls to complete all phases of their healing process in a single program. Our length of stay tends to be shorter than many other residential treatment centers because we individualize each girl's treatment plan and maintain a small community for our girls.
---
PRN Nurse
Responsible to care for medical emergencies and for the general medical needs of the students. Responsible for duties as needed and assigned by the Nurse Manager.
Essential Duties And Responsibilities:
Respond to reports of pain or sickness as they arise and assess the student.
Determine when a student is to be placed on sick bed due to illness or pain.
Accompany students to medical appointments, communicate findings to the students' parents and to the Nursing Manager.
Check the vital signs and weight of students as assigned.
Accurately disperse student medications and make record in the Medication Administration Record.
Train shift supervisors in the disbursement of medication.
Do quarterly trainings for staff and students on medication.
Count and track narcotics
Monitor students in regard to mood, behavior and affect, and then chart the findings. (Particularly when a student is starting a new medication.)
Correlate lab draws for the students.
Communicate any pertinent medical information to the Treatment Team and the Psychiatrist either verbally or in written form.
Schedule appointments for psychiatric care, medical appointments, physical exams and immunization updates.
Document, communicate and implement physicians orders
Accurately arrange medication for home passes and discharges.
Pick up medication from pharmacy as needed.
Monitor for accurate documentation and administration of medications.
Perform nursing assessment within the first 7 days of new admissions.
Monitor and order medical supplies.
Required Knowledge, Skills, And Abilities
Knowledge of standard medical terminology and technique.
Knowledge of legal charting procedure and requirements.
Knowledge of medications and of Sunrise's procedure for medication administration.
Knowledge of company policies and practices.
Skill in using nursing tools and equipment (e.g., needles, thermometers, diagnostic tests, stethoscope, blood pressure cuffs, etc.)
Skill in assessing the physical condition of the students.
Skill in communicating medical situations accurately to students, parents, and co-workers.
Ability to use word processing software and to navigate the local network.
Ability to check vital signs.
Education And Experience:
The position requires a nursing license (RN or LPN), a driver license, and current CPR certification. Nursing experience is preferred but not required.
If you know of someone who would be interested in this position, please contact Vanessa Leach, HR Manager hr@sunrisertc.com or at 435-574-9508
If interested in learning more, please submit a resume at www.innerchange.com/careers
---
Youth Mentor
Great opportunity to join our Residential team in Saint George/ Hurricane! As a member of our residential staff you will be an integral part of the growth and transformation of our students.
Some of you daily responsibilities will be supervising daily activities of students while contributing to their academic, clinical, experiential, and community experiences. We are looking for good role models to promote healthy lifestyles. A high regard for emotional and physical safety, healthy boundaries, and effective communication skills are a must. Schedule is 3 days per week as follows:
M-W-F : 7 am- 3 pm M-W-F: 3 pm- 11 pm
T-Th-S: 7 am- 3 pm T-Th-S: 3 pm- 11 pm
On-Call and Night watch positions also available
Education/Experience
A Valid Driver's license is required
Experience in some type of childcare, scouting, camps, etc. preferred.
References and Background checks required.
Required Knowledge, Skills, and Abilities:
Observes and charts student behavior, affect, and participation.
Knowledge of student rules, and level requirements.
Knowledge of Sunrise's policies, found in the training manual.
Observes and charts student behavior, affect, and participation.
Skill in problem solving.
Skill in de-escalating agitated students.
Ability to perform CPR and First-Aid.
Ability to safely hold or restrain an upset or combative student.
Ability to operate the security system for the house.
Excellent role model and hands on approach.
Benefits
The position is Part-Time so it is not eligible for full medical benefits. However, employee(s) will be eligible to participate in the company's 401k plan with a company match of up to 2% after a year of service, as long as they have worked at least 1,000 hours that year (an average of roughly 20 hours/week). The company will match 1/2 of the employee contribution up to 2%.
About Us:
Sunrise RTC is a place that is making a difference in adolescent girl's lives. It is a place of comfort, support, and hope for them. Sunrise is a residential treatment center for adolescent girls' ages 13-17 aimed at uncovering the academic, social, and emotional potential of girls who have been held back by emotional or behavioral struggles. Sunrise combines the warmth of a home, the safety and clinical expertise of a residential treatment program, and the community access of a transition program.
Salary: $10.00 /hour or $11.00 with Bachelors Degree
Job Type: Part-time
If you are interested in learning more, please apply at www.innerchange.com/careers
InnerChange is an Equal Opportunity Employer