From Strugglingteens.com


Seen N' Heard
SEEN AND HEARD MARCH 2010
Mar 8, 2010, 07:44



During the last month, the following news was posted on Strugglingteens.com.

Timpview RTC

was closed, and we were notified January 19, 2010.

On January 21,

Deck House School

evolved into a year round school.

January 25,

Sage Star Center

launched a new student-centered development course at

Cherry Gulch, Vista Counseling Services

partnered with

Utley Family Farms, Turnabout/ Stillwater

offered financing options to families and

Newport Academy

opened a boys program.

On January 28,

Aspen

announced

Susan Cambria

would be the vice president of eastern division and would be responsible for overseeing operations at Aspen's 10 eastern facilities including

Academy at Swift River, Adirondack Leadership Expeditions, Bromley Brook School, Camp Huntington, Four Circles Recovery Center, New Leaf Academy of North Carolina, Phoenix Outdoor, Stone Mountain School, SUWS of the Carolinas and Talisman

Programs.

January 30 Benchmark's

Richard Brimhall

retired as the Dean of Admissions.

Many press releases came in on February 1.

Sheila Tart-Zelvin

joined the business development team at

Memorial Hermann Prevention and Recovery Center (PaRC)

,

Discovery Academy

welcomed

Phil Scoville

, LMFT,

Dr. David Smith

, Chair of Addiction Medicine at

Newport Academy

will be presented the ASAM annual award in April,

BestNotes

announced the integration of its treatment program information management system with

Family Bridge

, an online tool for families of troubled teens created by the aftercare experts at

Homeward Bound and Pasadena Villa

Welcomed

Dr. Myrtho Branch

. Also,

Elan

received NIPSA accreditation.

On February 5,

Elk Mountain Academy

celebrated their 16th year in operation.

Bridges Academy

launched a music appreciation class,

Vista at Dimple Dell Canyon

began offering enhanced programming involving DBT (dialectical behavioral therapy) and

Russ Pryor

, LCSW, MBA, accepted the position of Admissions Director at the

Aspen Institute

, with

Randi Nelson

stepping into the role of Admissions coordinator. Also on February 5, we were introduced to an

EAGALA

program called

Fresh Steps

, EAP, owned by

Darcie Kelly

LCSW.

On February 9,

Marla Simon

, educational consultant, opened an office in San Diego, CA, and College Living Experience addressed the 30 percent college dropout rate with an article announcing their summer opportunities.

February 11,

Recovery Plus

opened a substance abuse and addiction treatment center near Salt Lake City, UT, Ironwood submitted a Press Release explaining therapeutic boarding schools in their view and

Parth Gandhi

told us about

Peter Isquith's

presentation on Executive Functioning. Also,

Tiffany Wynn

of

Camp Mary Orton

, announced the

6th Annual Research and Evaluation of Adventure Programming (REAP) Symposium

would be held March 17-19, 2010.

On February 16,

Teen Challenge Columbus Girls Academy

sent a press release stating they had the privilege of hosting Base Camp 2010 earlier in February where seventy staff members and presenters were in attendance representing 17 Teen Challenge facilities from the Southeast region, and

Discovery Ranch

welcomed

Jeanette Brown

, LCSW, LSAC to the therapy team.

Tree Andrews

announced February 18 that she had left Robert Meltzer's Educational Consultant practice to start her own. We also learned that

Cherokee Creek Boys School's

LEGO League team was headed to state finals.

Other news that was shared with

Woodbury Reports

included

Father Ralph Groskoph

, Episcopalian chaplain at the

FFS

retired and the annual

NAWA Rescue Spring Training

course was announced and will be held March 29 through April 3, 2010. Ten students

from the

Grove School

received "high honors" and were awarded breakfast with

Peter Chorney

, Executive Director and

Robert Ruggiero

, Principal.

Congratulations go to

Jason and Serena Hull

, from

Nawa Academy

on the arrival of your son,

Caeden Travis Hull

. He was born on September 21, 2009 and is already curious about the outdoors.

Visitors included

Julia Andrick

of

Catherine Freer

and

Dan Doyle

of

Santiam Crossing

.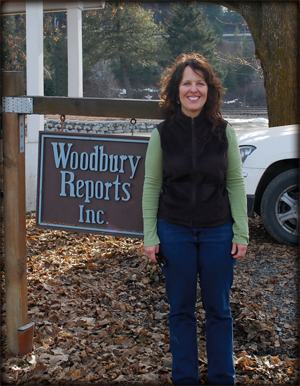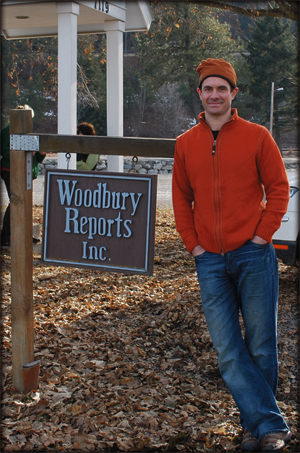 © Copyright 2012 by Woodbury Reports, Inc.