From Strugglingteens.com


Breaking News
Myrna Harris Joins Barbara Posner
Oct 21, 2008, 16:16



Educational Resources Unlimited LLC
Katonah NY

---
Myrna Harris Joins Barbara Posner


Contact:
Barbara T. Posner
914-232-4000
Info@EducationalResourcesUnlimited.com
www.educationalresourcesunlimited.com

October 16, 2008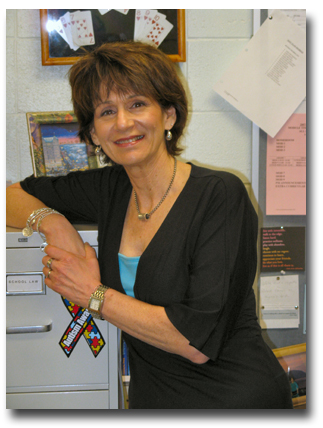 Educational Resources Unlimited, LLC and Barbara T. Posner, M.A. is pleased to announce its association with Myrna Harris, M.Ed., CAS. She has spent over 30 years as a special educator, teaching and leading in a variety of settings: hospitals, residential treatment centers, and urban and suburban school districts. For 20 years, she was a member of the Hendrick Hudson School District Committee on Special Education, a special education department leader, and for the past ten years, the chairperson of the committee on special education.

Myrna received her post-graduate degrees at Fordham University and Teachers College-Columbia University. She is a New York State certified special education teacher and a school and district administrator with additional training in the Life Space Crisis Intervention. As an adjunct instructor of graduate and undergraduate special education courses and a speaker to both educators and parents, she has given numerous workshops and seminars on meeting the instructional and behavioral needs of students with challenges.

Myrna is a member of IECA (Independent Educational Consultants Association, NATSAP (National Association of Therapeutic Schools and Programs) and the NLD Association (Nonverbal Learning Disorders Association).

For over ten years, Educational Resources Unlimited, LLC, located in Katonah, New York, has served families who are seeking to find alternative educational options or to maximize current programming for a struggling child or teen. We work with students from elementary through high school, and can provide referrals to wilderness programs, supportive day/ boarding schools for students with learning differences, therapeutic boarding schools, emotional growth schools, and residential treatment centers. We also work with young adults (18+) who struggle with being able to navigate in the adult world, and can suggest a variety of post secondary options. Since we visit every program we suggest, our expertise is in helping families select the most appropriate school/program setting for their child.

Myrna is committed to finding the appropriate educational opportunities for children who are struggling and looks forward to bringing her expertise and experience to Educational Resources Unlimited, LLC and the families we serve. We are delighted to have her join our team and wish her continued success.






© Copyright 2012 by Woodbury Reports, Inc.