Paid Advertisement
Shadow Mountain Recovery
Taos, NM

---
Shadow Mountain Recovery
Announces New
90 Day Treatment Program


Contact:
Rebecca Berg
Business Development Representative
800-764-7250
411rebecca.berg@gmail.com
www.shadowmountainrecovery.com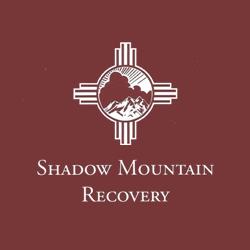 Shadow Mountain Recovery recently announced a restructuring of it's 9-12 month extended care drug rehab program for young men. The program has been organized into four 90-day customized treatment options for new residents. SMR has developed this new programming to meet the needs of each young man seeking treatment. Robb & Debb Holub, Founders and Owners of Shadow Mountain expressed the purpose behind the change. "We want to make sure we offer a solution that fits and provides credit for recovery work already done. We can now address the individual needs of each young man looking for extended care treatment. Whether they have been at a primary drug treatment center for 30 days, or a wilderness program for 60, we are offering the opportunity to meet them where they are in their recovery journey. New residents now have the opportunity to start in our Foothills, Mountain or Peak program depending on the initial assessment."

The first phase of the extended care program, also known as the Foothills Program, focuses on life skills development. Each newly admitted resident will go through a 2-week assessment period after arriving at SMR. The 90-day Foothills program includes 48 individual and group therapy sessions as well as daily attendance at 12 step meetings. Community service and outreach are incorporated in this program along with weekly family communication and a family workshop.

In SMR's Mountain Program residents continue to build on their foundation of recovery. Personal finance management training is offered along with incorporation and installment of recovery skills for sober living and practical use of the tools learned in primary treatment. Education opportunities are also available including Continuing Education College Credit courses w/ University of New Mexico Taos or other college online courses available including completion of high school. All courses are provided on the SMR campus in Taos.

The Peak Program at Shadow Mountain Recovery focuses on job acquisition skills, career assessment, and includes career consultation and life coaching. Weekly relapse prevention groups and nightly peer group meetings help residents maintain sobriety. This program includes twenty-four hour oversight and the random drug and alcohol testing found in all phases of the program. Peak residents work at jobs in Taos and participate as mentors on the SMR campus, leading by example.

New Frontier is Shadow Mountain's sober living home in Denver. The Denver sober living house has five private bedrooms with access to many amenities in the community. This structured sober living offers individual therapy twice a month off site and weekly one on one meetings at the home with a certified addictions counselor. Recreational outings and life skills training are built-in to the structured sober living program as well. The sober living home encourages mind and body focus, through nutrition, meditation, and creativity and 12-step participation.

Shadow Mountain Recovery is an extended care treatment program for young men, ages 18-30, who are struggling with addiction. Shadow Mountain has a treatment center in Taos, New Mexico and a sober living facility in Denver, Colorado.