From Strugglingteens.com


Seen N' Heard
SEEN n' HEARD - FEBRUARY 2006
Feb 7, 2006, 10:00



MOUNT BACHELOR UPDATES
(December 26, 2005) Jo Dee Fitzgerald, Admissions Director, Mount Bachelor Academy, Prineville, OR, 800-462-3404, announced that she is leaving the program. Kelli Hoffman will assume the position of Admissions Director, and Ann Fisher accepted the full-time position of Admissions Counselor.

THAYER IN THE NEWS
(December 28, 2006) The Kansas City Star reported that because the local prosecuting attorney hasn't asked for help, the Missouri Attorney General's Office has not participated in the investigation of Thayer Learning Center located in Kidder, MO. In October 2005, The Star conducted an investigation that showed at least seven persons had reported more than a dozen allegations of child abuse at Thayer to the Caldwell County Sheriff's Office since April 2003. More…

HEALTHY LIVING ACADEMIES ON CNN
(December 28, 2006) Ryan Craig, Academy of the Sierras, Healthy Living Academies, Reedley, CA, 866-364-0808, rcraig@healthylivingacademies.com, www.healthylivingacademies.com, announced that on December 27, 2005, CNN's Anderson Cooper 360 profiled one of the original students who had lost over 300 pounds in 15 months at the Academy of the Sierras. More…

NATSAP NW REGIONAL DATES
(December 28, 2005) Erick R. Scheiderman, NATSAP NW Regional Conference Chairman, 541-390-2055, announced the 4th Annual NW Regional NATSAP Conference is set for August 10-11, 2006 at Riverhouse Resort in Bend, OR.

ELK RIVER WILDERNESS OPENS
(January 3, 2006) Beth Ragland, Admissions Director, Mike Watson, CEO, and Roger C. Rinn, PhD, Director, Elk River Wilderness Challenge, a Division of The Pinnacle Schools, Huntsville, AL, 256-519-9144, announced the program is now accepting applications for student enrollment into its eight-week Outdoor Therapeutic Program, Base Camp and Expedition Components. The program accepts both male and female students ages 12-18. On January 25, 2006, Beth announced the program had just received their first student referral from a consultant. More…

PROGRAMS FEATURED IN UK PUBLICATION
(January 3, 2006) Stephen C. Schultz announced that Redcliff Ascent, Enterprise, UT, 800-898-1244, and Discovery Academy, Provo, UT, 801-380-8820, were featured in an article in the winter edition of "Wales in Action," a United Kingdom publication.

ZUMWALT NEW OWNER HIRED POWER
(January 4, 2006) Nanette Zumwalt, Owner/ CEO, Hired Power, Seal Beach, CA, 562-594-8391, announced that effective January 1, 2006, she is the new owner/president/CEO of Hired Power, Inc.

WELLSPRING CAMPS OPENS NEW PROGRAMS
(January 4, 2006) Ryan Craig, Wellspring Camps and Healthy Living Academies, Reedley, CA, 866-364-0808, announced that two more Wellspring Camps will open; Wellspring Family Camp in Michigan is for a summer weight loss program for parents with children ages 5-13, and Wellspring UK in the Lake District of Northern England is for boys and girls ages 12-17. Wellspring Camps now offers five program locations.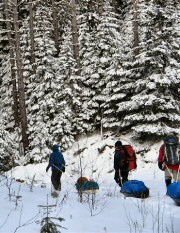 SOLTREKS LAUNCH WINTER PROGRAM
(January 5, 2006) Lorri Hanna, MA, CTRS, Executive Director, Soltreks, Two Harbors, MN, 218-834-4607, announced the program has launched a Minnesota winter program and is now open year-round. Soltreks will continue to offer programs in New Mexico from January-April. More…

WESTRIDGE NOW ACCEPTS GIRLS
(January 5, 2006) Ken Huey, PhD, Director of Clinical Services, Westridge Academy (formerly Utah Boys Ranch), West Jordan, UT, 801-282-1007, formally announced the name change and said that one of the reasons for changing the name of the program is because they now accept girls at a new facility located on adjacent acreage. More…

IVY RIDGE WITHDRAWS FROM WWASP
(January 6, 2006) Jason Finlinson, Director, Academy At Ivy Ridge, Ogdensberg, NY, announced that it has concluded its relationship with the World Wide Association of Specialty Programs & Schools. More…

BLUE RIDGE: TUITION ASSISTANCE
(January 11, 2006) David Bouton, PhD, Head of School, Blue Ridge School, St. George, VA, 434-985-2811, announced the Walton Tuition Aid Fund offers middle-income families financial assistance for boys enrolled or seeking enrollment to Blue Ridge School.

CANYON CREEK RECEIVES LICENSING
(January 12, 2006) Karen Stevens, Admissions, Academy at Canyon Creek, Springville, UT, 888-488-8949, announced the program officially received its licensing approval on January 9, 2005 and opened on January 19, 2006. More…

OLIVERIAN SCHOOL SUMMER SCHEDULE
(January 12, 2006) Jamie Carver, M.Ed., Summer School Director, Oliverian School, Haverhill, NH, 603-989-5100, announced the 2006 Summer School program "Spirit Quest" An Exploration in Creative Self Discovery, is scheduled for July 9-August 20, 2006. More…

CENTER FOR CHANGE…NEW OWNERS, SAME PROGRAM
(January 12, 2006) Ken Cozzens, Business and Marketing Relations, Center For Change, Orem, UT, 888-224-8250, confirmed the program was purchased by Universal Health Services. He added that Center For Change will continue, as it has for the past 10 years, to provide the same specialized treatment for eating disorders.

FRANKLIN ACADEMY UPDATES
(January 12, 2006) Frederick Weissbach, Headmaster, Franklin Academy, East Haddam, CT, 860-873-2700, announced plans for launching a post-graduate program in 2006 for students who have grown up in the program. He also announced the New England Association of Schools and Colleges has granted Franklin Academy the status of "Recognized Candidate for Accreditation."

SAMUEL JOINS THREE SPRINGS
(January 15, 2006) Jane Samuel, Tucson, AZ, 520-298-7020, 3Three Springs, Inc., Huntsville, AL, 888-758-4356, announced she has joined Three Springs as the Independent Educational Consultant Liaison. More…

INTERMOUNTAIN RTC UNITS GOING RESTRAINT FREE
(January 16, 2006) Chuck Christiansen, Director of Business Development, Intermountain Hospital, Boise, ID, 208-375-5910, announced that in November 2005 one of the RTC units became seclusion and restraint free with the development and implementation of a new policy for the program. A second RTC unit will go seclusion and restraint free in early 2006. More…

MONARCH SCHOOL UPDATES
(January 16, 2006) Lori Armbruster and Ranel Hanson, Admissions, Monarch School, Heron, MT, 877-955-2232, announced several items of interest including: The new lodge is nearly completed and moving day is set for February 6, 2006; the beginning of a new Peer Group has a few openings for girls; the program received academic accreditation from the National Independent Private School Association; and lastly, Monarch is celebrating its fifth anniversary on May 5, 2006.

EYA CELEBRATES NEW GIRLS GROUP…OFFERS DISCOUNTS
(January 17, 2006) Martha L. Chamberlain, Director Marketing and Client Relations, Eckerd Youth Alternatives, Inc., Deer Lodge, TN, 727-461-2990, announced the opening of its new Girls Group at E-Sun-Alee in Deer Lodge, TN, and that the program is offering a special discounted rate for privately referred boys and girls who are admitted through February 17, 2006. E-Sun-Alee accepts boys and girls ages 10-18. More…

UHS BOARD TO PAY CASH DIVIDEND TO SHAREHOLDERS
(January 19, 2006) A press release in Financial News on Biz.Yahoo.com reported that Universal Health Services, King of Prussia, PA, parent company of Northwest Academy, Boulder Creek Academy, Ascent and King George School announced its Board of Directors voted to pay a cash dividend of $0.08 per share on March 15, 2006 to shareholders of record as of March 1, 2006. More…

FREER LAUNCHES PARENT SUPPORT GROUP
(January 19, 2006) Julia Andrick, Marketing Director, Catherine Freer Wilderness Therapy Expeditions, Albany, OR, 208-265-8355, 541-926-7252, announced the program is launching parent support group meetings where parents can share common experiences, problem-solve and receive peer support. The first support group met in January in Portland, OR, and Catherine Freer plans to extend the program into other areas.

FORMER SPRING CREEK STUDENTS COMMUNICATE
(January 19, 2006), The Missoula Independent reported that former students of Spring Creek Lodge, Thompson Falls, MT, 406-827-4344, are sharing comments in online communities like MySpace.com and Fornits Home for Wayward Web Fora, about Spring Creek and other programs in the World Wide Association of Specialty Programs and Schools. More…

PRIVATE BOARDING SCHOOL OPENS IN PENN.
(January 20, 2006) Mary Musgrove, Director of Admissions, Right Way Academy, Waynesburg, PA, 877-789-2972, announced the school is now open for troubled teens and at-risk adolescents.

FRECHEM JOINS SUWS
(January 20, 2006) Kathy Rex, Executive Director SUWS PROGRAMS, Shoshone, ID, 208-886-2565, announced that Mark Frechem, MA, 888-879-7897, has joined the program as the Admissions Director at the SUWS Adolescent and Youth Programs in Shoshone, ID. More…

ALASKA: UHS BUILDS TEEN TREATMENT CENTER
(January 23, 2006) The Anchorage Daily News reported North Star Behavioral Health Services, Inc., Anchorage, AK, owned by Universal Health Services, King of Prussia, PA, will operate a new psychiatric treatment center for troubled youth that is currently under construction. The new facility is set to open in August 2006 and may reduce the number of troubled youth sent to treatment programs in the lower 48. More…

UCHE RETURNS TO IN BALANCE RANCH
(January 24, 2006) Cathy Sweeney, Outreach Coordinator, In Balance Ranch Academy, Tucson, AZ, 877-304-3329, announced that Ugo Uche has returned to the program as one of the lead therapists. Uche left In Balance last summer when he was called back into active military duty for the US Army.

NEW HORIZONS LAUNCHES NEW WEBSITE
(January 25, 2006) Audrey Peavey, Admissions Director, New Horizons for Young Women, Orrington, ME, 800-916-9755, announced the launching of their new, more user friendly website.

KIRBY RECEIVES DOCTORATE
(January 25, 2006) Dan Kemp, Admissions Director, Phoenix Outdoor LLC, Ashville, NC, 877-305-0904, announced that Alex Kirby received his doctorate in clinical psychology from Antioch New England Graduate School in Keene, NH, following the successful defense of his dissertation, "The Antecedents of Turnover for Field Staff in Wilderness Therapy." Kirby is an adolescent therapist at Phoenix Outdoor. More…

FAMILY FOUNDATION STUDENT NEWSPAPER WINS GOLD
(January 25, 2006) Chris Stein, Journalism Teacher, The Family Foundation School, Hancock, NY, 845-887-5213, announced the school's monthly student newspaper, The Family Times, was awarded a gold medal in the Columbia Scholastic Press Association's annual critique of high school and college newspapers. The paper received 941 of a possible 1000 points, with honors in coverage, writing and editing.

BENCHMARK LAUNCHES NEW WEBSITE
(January 25, 2006) Shelley Skaggs, Marketing & PR, Benchmark Young Adult School, Redlands, CA, 714-963-4148, announced the program has launched its new website, which includes improved features, enhanced design and an efficient layout that details the school's curriculum, philosophy, student profile and more.

BOY SCOUT TROOP ORGANIZED
(January 25, 2006) Ann Kozak, Marketing Specialist, The Family Foundation School, Hancock, NY, 845-887-5213, announced the formation of Boy Scout Troop 174 at the school, and the troop's first Eagle Scout.

MAGGIOLA: 2005 EMPLOYEE OF YEAR
(January 25, 2006) Shelley Skaggs, Marketing & PR, Benchmark Young Adult School, Redlands, CA, 714-963-4148, announced that Transportation Coordinator Ann Maggiola is the 2005 Benchmark Employee of the Year.

FAMILY FOUNDATION EXPANDS COUNSELING DEPARTMENT
(January 25, 2006) Susan Runge, LCSW-R, Chair Counseling Department, The Family Foundation School, Hancock, NY, 845-887-5213, announced three recent additions to the counseling staff, bringing the total number of professionals in the department to 11. New additions are Jill Harmon, LCSW, individual and family therapist; Katherine Moroney, CASAC, substance abuse counselor; and Caren Samuels, MS, counselor for families and children at risk.

NEXT STEP OFFERS TELECLASS
(January 25, 2006) Bill Valentine, PsyD, CC, and Penelope Valentine, Next Step For Success, Bend, OR, 541-504-4748, announced that on March 1, 2006, a 20-week teleclass will begin for staff working at emotional growth programs and schools, titled: "Coaching Parents Of Struggling Teens And Young Adults."





© Copyright 2012 by Woodbury Reports, Inc.